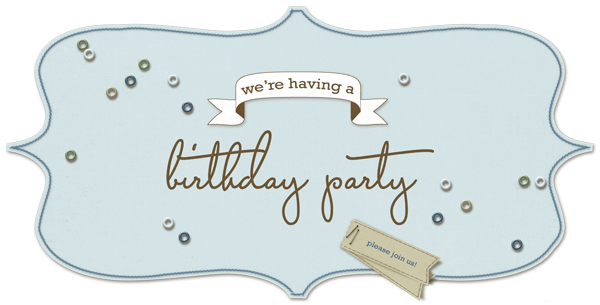 And the party continues my dear friends! I am so excited about the new product that is available at
JessicaSprague.com
today! I love greeting cards. I love to give them and I love to recieve them. I love digital greeting cards. I love the flexibility and the ease of the idea. From one single template it's possible to get a multitude of designs from photocards to more classic designs. The best thing? You can also print each layer seperately and then put together as a regular paper card. Isn't hybrid just fab?
This set features four fully layered psd card templates and four quick cards (as seen in the preview above). The cuick cards are also in psd. format with a seperate layer for you to clip a photo, a patterned paper, or a text layer to - whatever you want! I think you saw some examples of the cards in my inspiration post on Friday? Excellent work by the CT, no?
I am also equally excited about the giveaway today. It's a good one y'all! I have one gift certificate worth $10 to
My Four Hens Photography
. Yay! Sarah of My Four Hens has some gorgeous actions. Gorgeous I tell you. Now, don't worry, there are actions for both Elements and for CS, so you are covered no matter what PS software you use. There are also Lightroom presets, overlays, and textures to choose from.
One lucky person will win the $10 gift certificate.
All you have to do is leave a comment to this post telling me about someone you would like to send a card to. You have until Wednesday to reply. The winner will be announced on Thursday. Very simple!
Now, don't miss the OBW on Wednesday. And you also don't want to miss the freebie I've got lined up for you on Friday!
Disclaimer: I am not affiliated with My Four Hens. They have not asked me to write about them. I have not been given the gift certificate by them. I am the sponsor of the money for the gift certificate. I just happened to like their products and wanted to share it with you all. :)