On thing that was very much on my list of things to do this year was to get a pair of red leather pumps. I've been wanting a pair for a while now but haven't found any that 1. I liked or 2. fit despite searching for months and months. Then, just after Christmas I saw the perfect ones. Of course, at that time I had maxed out my shopping budget with all the Christmas gifts so I had to wait. Then this week I happened to pass that very same shop and saw that they were on sale. What's a girl to do? Who can pass on a good sale when it's something that you wanted for so long? Not me. So they were quickly whipped up and carried home lovingly and happily. I plan to wear them with jeans and a cute blue shirt, or perhaps with a black pencil skirt and a white top?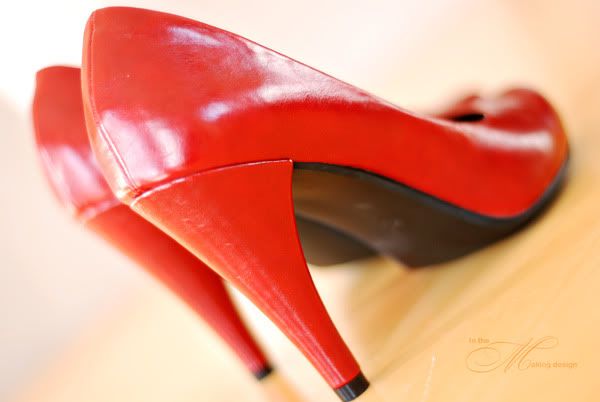 Then just to top it all off, yesterday I happened to stumble across the cutest pair of green ballet flats ever. Soft suede with a ruffle in the front. Man alive, I just had to have them. Just had to.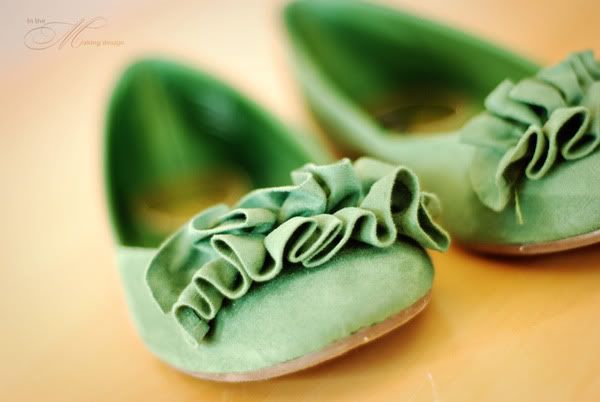 So this week I picked up two pairs of shoes. I can't wear them just yet because it's still too cold. But I can't wait.