I don't really have a huge story to tell about the backgorund to this photo. If you want the story on why I love this man, then I'll talk your ear off, but I kinda think this photo speaks for itself. :) I love the clarity in this photo. I love the focus on his eyes. I know there is a teensy bit of glare on the glasses but I am going to pretend it isn't there. Because I just adore the photo. And I have to admit, looking at it makes me go week in the knees. What a lucky, lucky girl I am.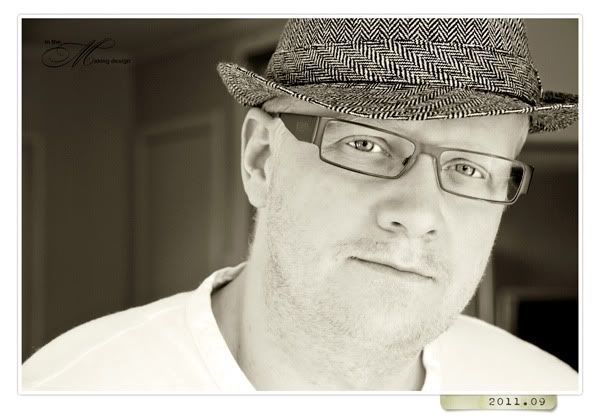 Also, let me just proclaim my love for
My Four Hens'
action called
Touch of Vanilla
. Love it! LOVE! It gives such a delish softness to B/W photos. It keeps the sharpness of a duo tone but makes it warmer and softer. What a fabulous action. If you don't have it, then run over and get it! I ran it twice on this photo after having converted it to B/W.