I decided it was time for me to finally get my butt in gear and sort my make up situation out. I've been searching for what seems like forever for a good product that gives good coverage (for my rosacea) but doesn't dry my already dry skin out further. For years it's been a bust but then I was encouraged to try mineral foundation a while back. Being an idiot I got a brand on the cheaper end of the spectrum. Not a good idea. So nowI felt it was time to try a better - or at least a more expensive - brand. I finally decided on bareMinerals and got the 8-piece start kit.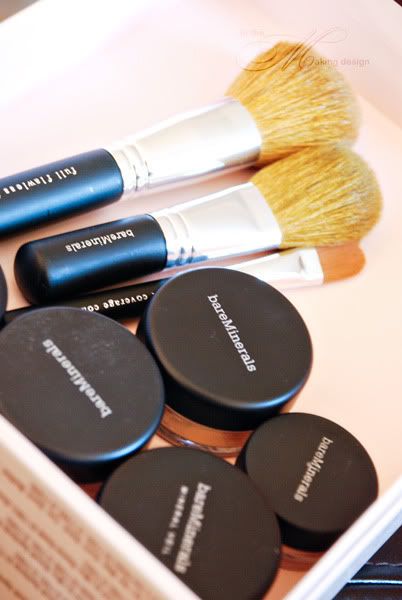 I've only had time to try it once but what a world of difference! I think it might turn out to be a love affair with this one.
Continuing with my monthly dinner adventure it was yet again time for me to give cooking a go. I didn't decide on what to cook until last night and was a little stressed. I went with recipes from Jamie Oliver's book
"Jamie at home".
Doing that at the last minute might have meant that I could have chosen better. I think the only thing I really, really liked this time was the starter. The other two courses were just fine, and I got compliments from the husband, but personally the starter fit my tastes the best.
I started out with asparagus soldiers with soft boiled egg to dip in.
That's asparagus wrapped in parma ham which is grilled to get a bit of a crispy surface.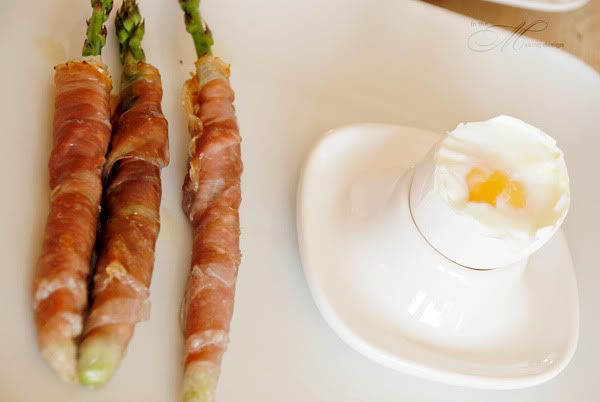 Then I made a tomato and coriander (cilantro) salsa with pan fried tuna.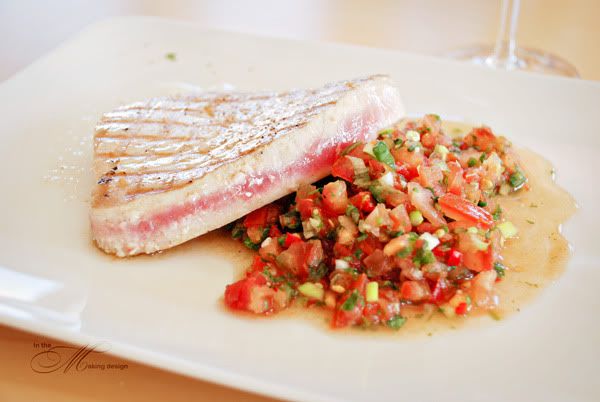 The meal was finished off with a dark chocolate mousse with raspberries. Man that mousse was filling! It tasted lovely but the fact that it was so rich made it too much for me. No wonder as it was made with cream, egg yolks, and chocolate. Hee! It went very well with limoncello.