It's no secret that we are football buffs in this house. We watch a lot of it and follow a few teams closely every season. One of the high points of the year is the derby between our home team Malmö FF and neighbour (fairly) Helsingborg IF as both teams are viewed to be the best in the country (first and second place last year). This season's home game was this week and we had secured tickets several months ago.
It all started off lovely with an electric atmosphere and a beautiful tifo by the supporters in north stands.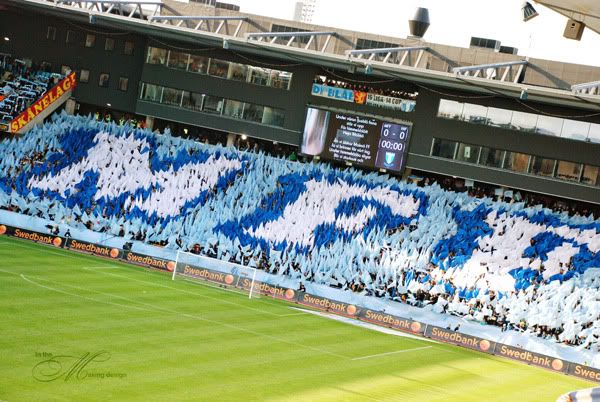 Then right before kick off both supporter sides lit fireworks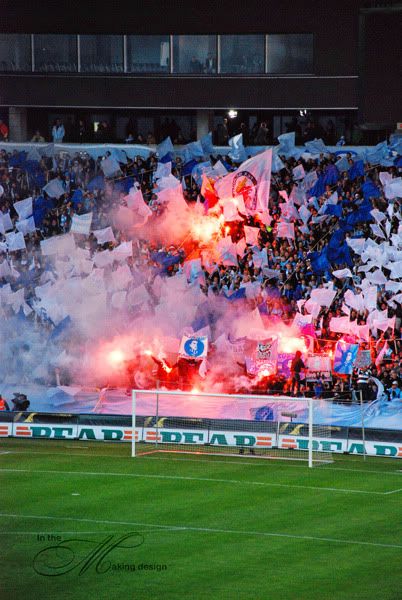 and the place turned completely foggy.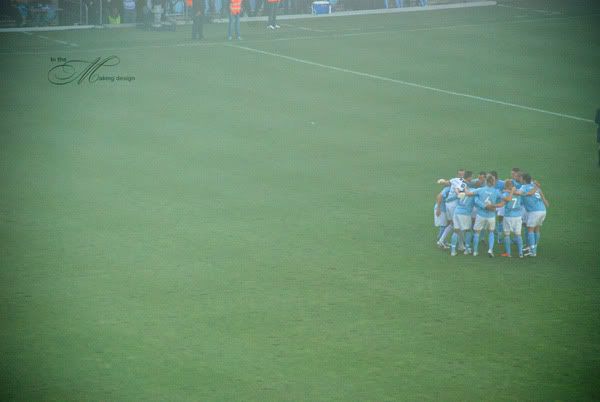 Once the game started it was a wonderful experience with two games eager to score. We were on the edge of our seats from the get go. I love games like that.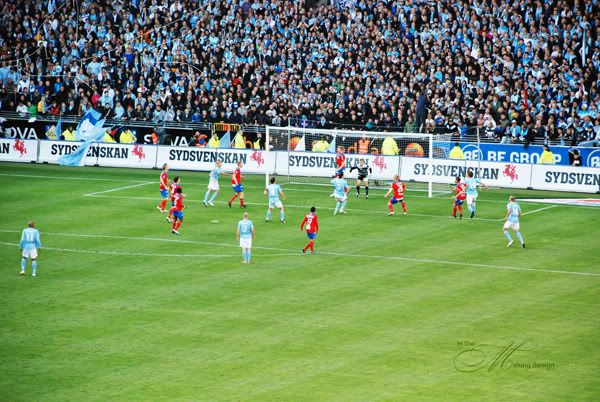 Then 30 minutes in some idiot threw a firecracker at the away team's goalkeeper and stormed the pitch to attack him. He wasn't caught until after he was able to push the goalie. The referee immediately ordered everyone off the pitch and 20 minutes later we were told the game was called off. Such a huge disappointment, and what a huge scandal for our team, and our supporters.
Even though it isn't a positive thing, it gets to be photo of the week.