I said last week that this one would be super shallow, didn't I? Hm, well, it does include shopping. And with shopping I do mean shopping. Like, big shopping. Like a whole car - not that I have ever heard of anyone buying half a car mind you.
We've been thinking for a while of getting a new car. The one we had, A Ford Focus C-Max, was completely fine but we were thinking of resale value and thought it was about time before it had too many miles on it to get any money worth talking about for it.
The husband has spend infinite amounts of time scouring the interwebs for suitable hot wheels for us - I almost started to believe it was a new hobby of his - and happened to find an Opel Antara in a town not too far from us. We went to test it last week and went home to have a serious think. The thinking was probably most needed on my part but we decided the next day and then went back to complete the purchase and pick it up on Tuesday.
It's shiny, it's new, it's very cool, and we are very happy. Also, I almost require a step ladder to enter it, it's so high. I'm totally not used to that, LOL!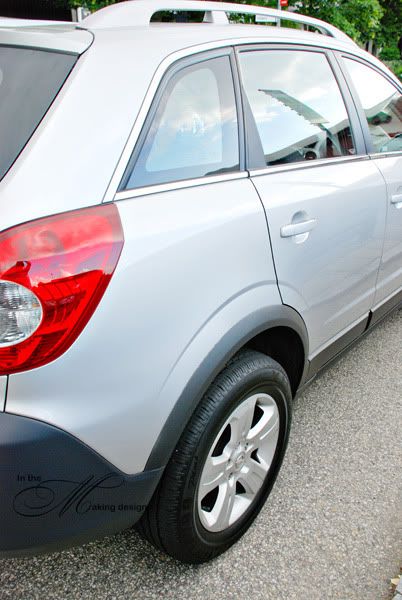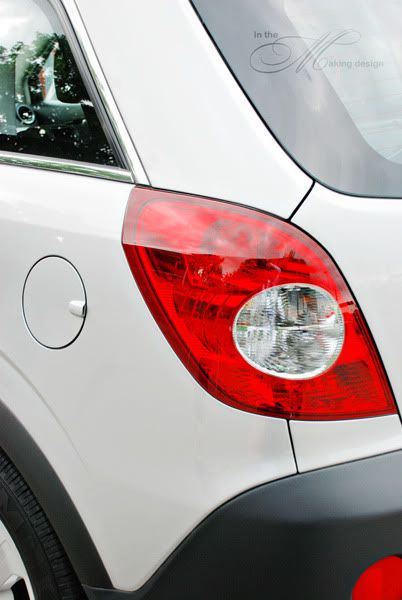 In other news, this weekend was my cooking night of the month. With everything that has been going on in the last few weeks, we had totally forgotten about it and thus I had made no plans what so ever. So while grocery shopping for our Midsummer's Eve celebration we had to make some swift decisions about what to cook. I decided to cheat a little and skip both starter and dessert and simply concentrate on the main course. We settled on fillet of beef (beef tenderloin), potatos au gratin, and sauce bearnaise. It made me nervous just thinking about it. Once last night came around the husband graciously offered to hold my hand in making the sauce and walk me through the process step by step.
It all turned out quite well. I aimed at getting the meat medium rare but didn't quite get it right and they turned out medium. But overall I am pleased. I'm not usually big on this type of food, it's too fatty for me, but I know the husband likes it.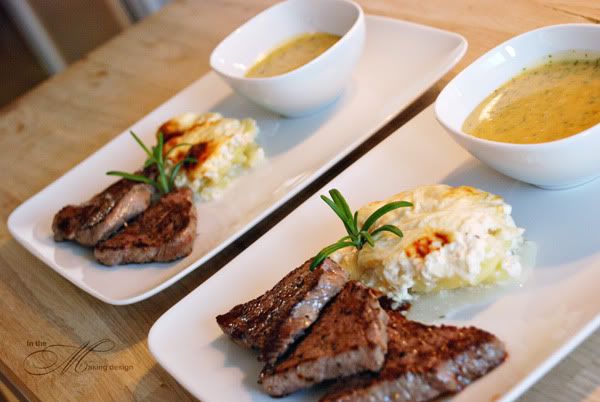 And yes, I know the sauce is a bit darker than it's supposed to be, but we didn't have any red wine vinegar so I had to use Balsamico. But let me tell you that it tasted just right.