Um, I think I never wrote about my adventure in newness last week. So please bear with me while I get back on track here. :)
OK, so last week I decided to up the ante on my cooking part of this year's challenge to myself by announcing that I cook dinner (or lunch) every day of the week. You guys should have seen the husband's face when I said it. It was a mix of disbelief, amusement, and worry. That kind of matched how I was feeling inside, but that isn't anything I chose to share with him. So careful thought went into choosing recipes that would give maximum amount of taste for minimun amount of work. Now, this wasn't supposed to be like the three course dinners, just regular weekly dinner type of recipes which would take 30 minutes tops. I was also really careful to choose dishes where we had most of the ingredients at home already.
The week flew by and I did quite well, I think. I was able to finish all dishes without burning the house to the ground, and I was also able to keep my nerves and my temper under control. I knew I would get stressed, and saw that as my biggest challenge, but I'm proud to say that I handled it well.
At the end of the week I decided to do something with the photos of the food that I took throughout the week and ended up designing a simple little book with the papers and elements from my Gourmet kit. I didn't get around to printing and assembling until today due to lots to do on my first week back at work after the holiday.
Here's what it ended up looking like: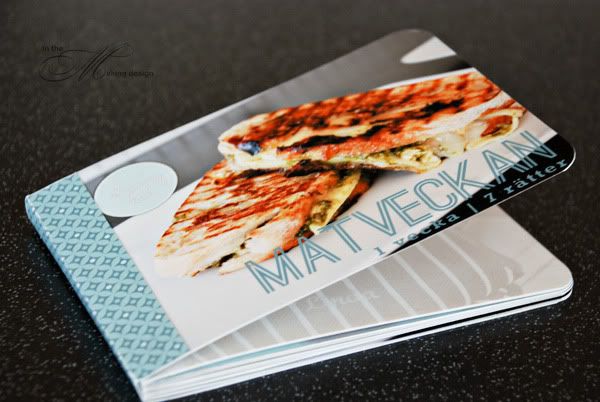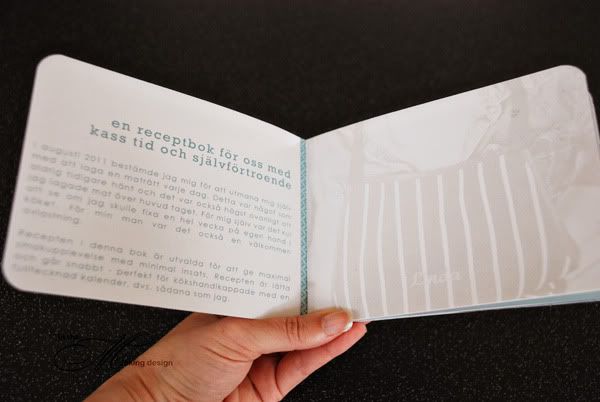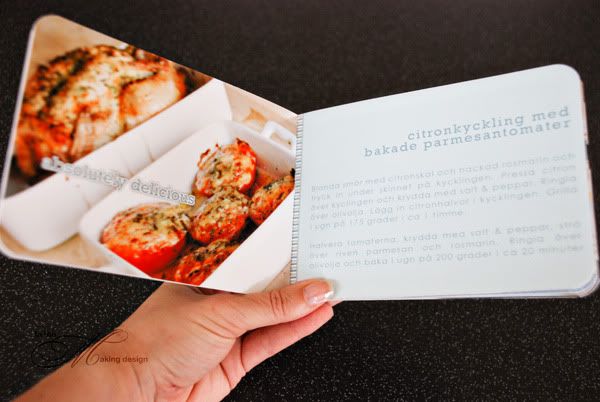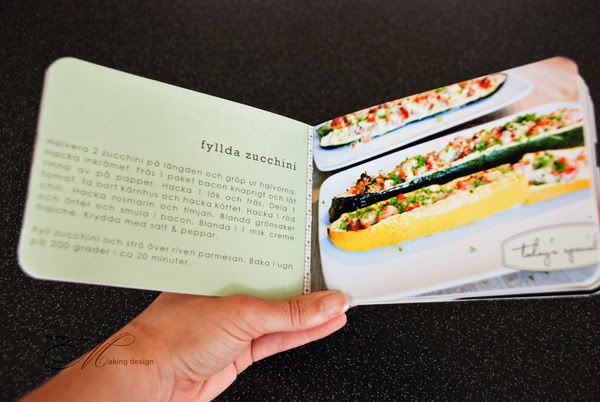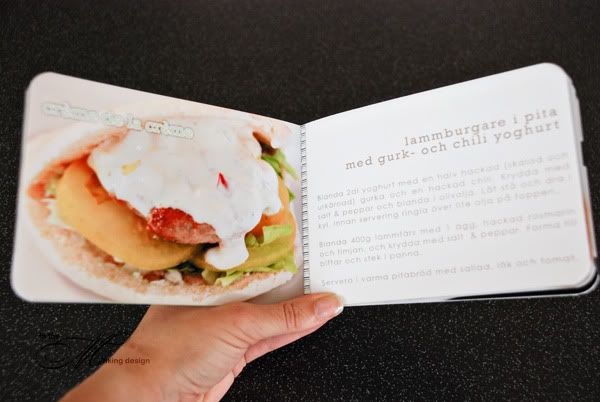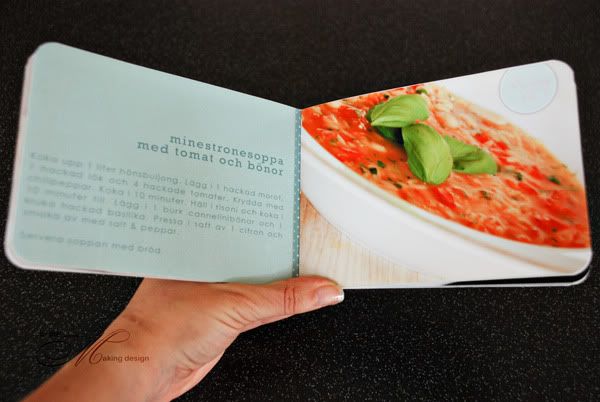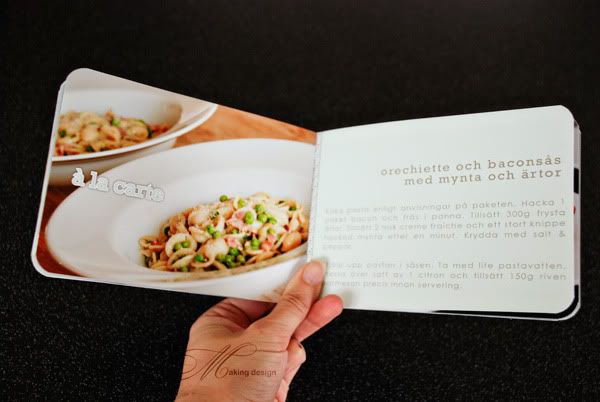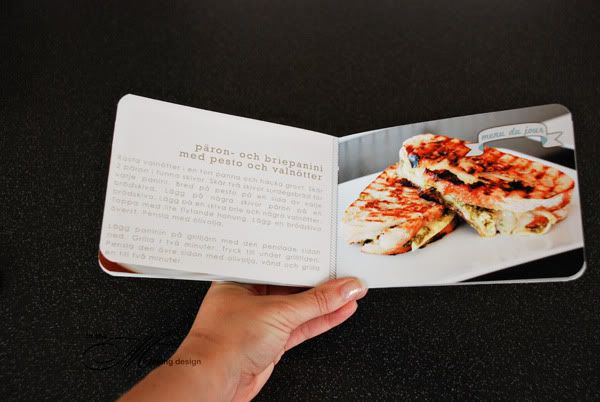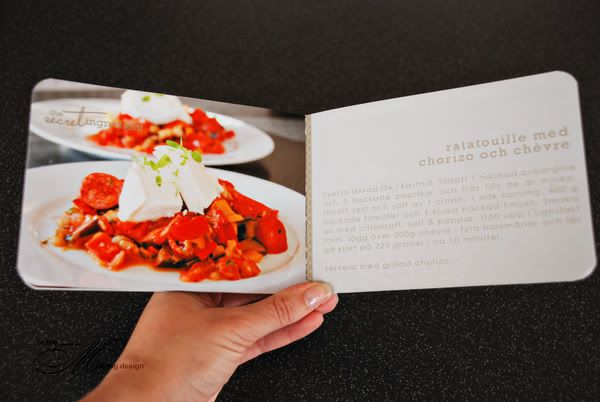 I chose to put it together like a real cook book, with a foreword and directions. I quite like how it turned out. I think the humour in me of all people doing a cookbook (even if I got the recipes from elsewhere) makes it all the better.
Alright, now this week has been super busy so I've devoted most of my time to work, work trips, and laundry. I did get to witness a great moment on Tuesday though, when we saw our local team Malmö FF play Dinamo Zagreb in Champions League play offs. It was my first time watching a game live that is considered to be part of the actual Champions League Cup, and to hear the cup anthem being played when the players walked onto the pitch gave me chills. We played so well in this game, and we were on our feet screaming during the latter part of the game. Unfortunately, due to having played horribly in the away game, we didn't qualify. It was still an awesome experience. The worst part was that I was first turned away due to having a dSLR camera. Apparently UEFA (European football association) has a ban on "large" cameras.
Oh, the ignorance!
But I digress! I had to run back to our car and leave the camera, so the only photo I have is one that the husband took with this Iphone.