Uh, two weeks to catch up on again. Sheesh, what is wrong with me? I've been thinking for the longest time about getting a second camera. I love my Nikon dSLR. I think it takes awesome, high quality images and I know how to work it. But the big drawback is that I keep getting turned away at places and events because of the wide spread ignorance about people with "big" cameras. I don't want to make this into a rant about how angry that makes me. Let me just chalk it up to saying that I think it's messed up. So, in order to get to preserve memories and stuff that we experience we've been talking about getting a slightly smaller camera. We talked about a super zoomer but when we went to look at them were advised against due to the image quality not measuring up to what I'm used to.
Thanks to a generous birthday gift certificate from my dad, and a huge sale, I was able to get myself Canon G12 for about half the original price the week before last. Pretty good deal. Now, yeah, I don't think I'm the kind of person who is strictly one brand. I honestly don't have all that much of a problem using both a Nikon and a Canon. For sure, the Nikon will still be my go to camera because, let's face it, a compact camera can never measure up to a dSLR (unless the new Nikon1 is fantastic - and BTW, way to go releasing that one exactly one week after me getting the G12, Nikon) when it comes to image quality.
I've tried it out a couple of times. I still need to "learn" it. But I think it does alright. I took it to the game the day after, to test drive it before the European League games that will start up this week.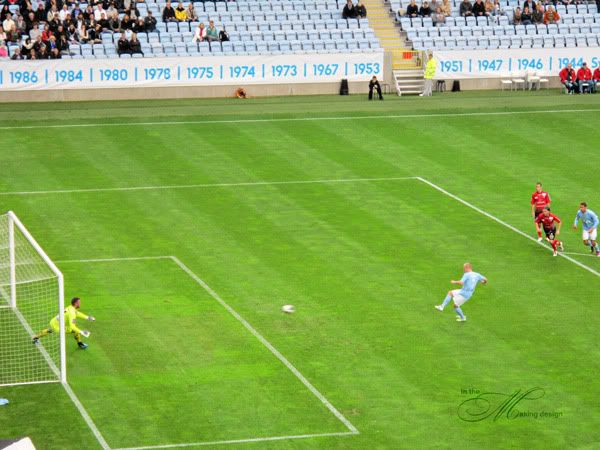 Good enough for that kind of situation, I say.
Now last week, I worked overtime every night, and then had a boatload of stuff to take care of, so there really wasn't time for much of anything else. I did cook for the husband. Now, in august I missed my 3 course meal so this one was a catching up (I'm doing it again this week).
I decided to go hot this time round, and to use inspiration from Pinterest of all places. I had fallen for
baked coconut shrimp with pineapple dipping sauce.
Now, I couldn't find uncooked, large shrimp in our grocery store so I improvised and got some saithe instead.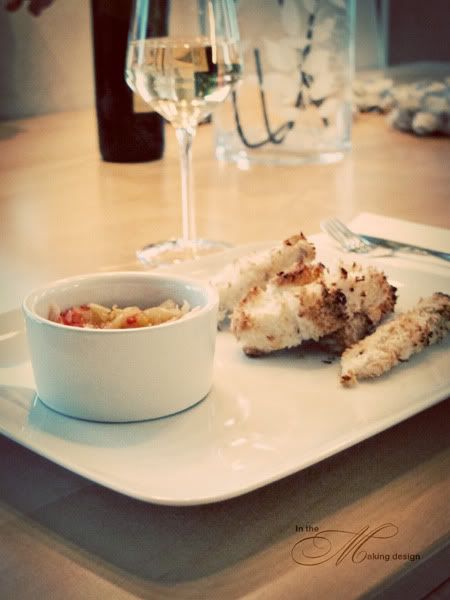 I think it would have been better with the shrimp to be honest. This turned out quite dry and meh, really. The pineapple dipping sauce was hot and sweet. I used a really hot chile pepper which certainly left its mark.
For main I did a
Mexican chicken soup
. Again, I had to improvise because Adobo sauce was nowhere to be found around here. I got a hot jalapeno salsa, which did the job well enough. I added some extra veg, and went to town. I also exchanged the chips for tortilla bread because I felt we could do without fried stuff. I have to say, this soup was delicious. Hot, but really good. Got some nice compliments from the husband on this one.
For dessert I made a
Key lime pie milkshake
which was unbelievably good. I made doubles, because the idea of the thing made me lose perspective on how much we would be able to have after two courses. So I didn't finish mine, but that was totally due to feeling like I was going to explode.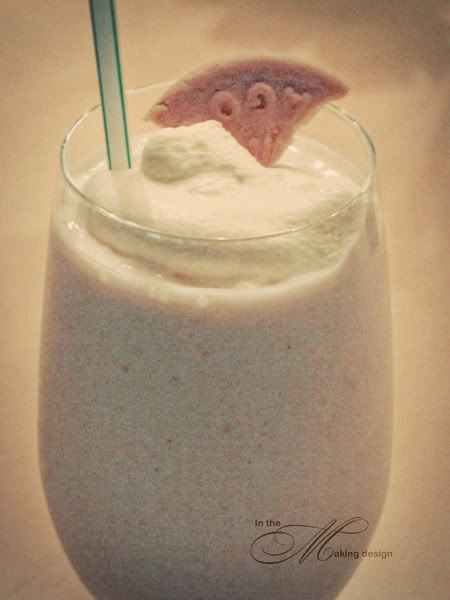 I used the new camera for these pics, and I think it's safe to say that it doesn't do as great of a job in low light situations as the Nikon D80 with my 50mm lens would. Hence the creative edit. But I knew that. And I accept it. I'm just glad I won't have to miss out on memories anymore.