At the beginning of August my sister and her boyfriend came from Italy to visit (it's been long enough that she has been living there for her to not say she is coming home when she comes here), and we had a little welcome party with the family at our house. I set the table for dinner in a soft colour scheme with a bit of a traditional feel to it.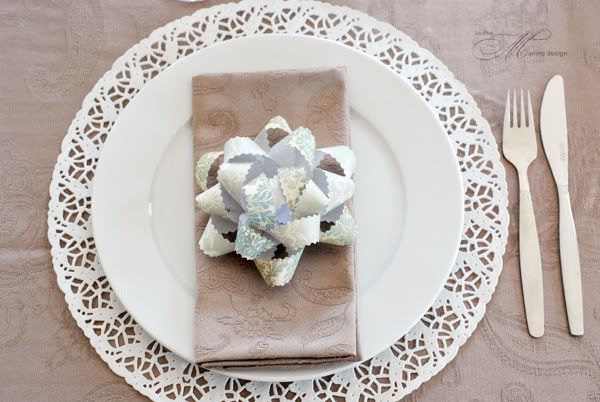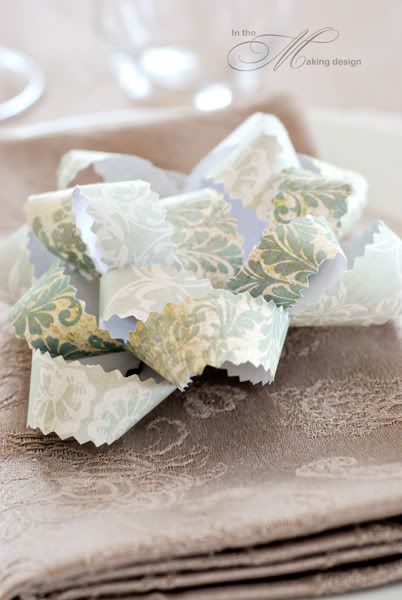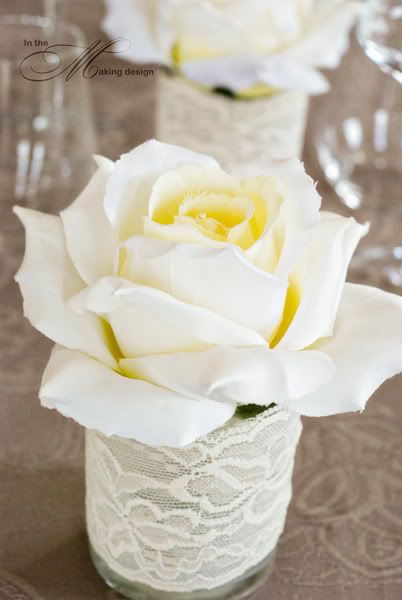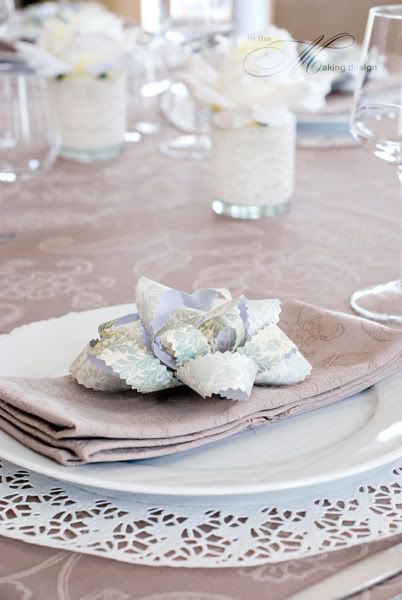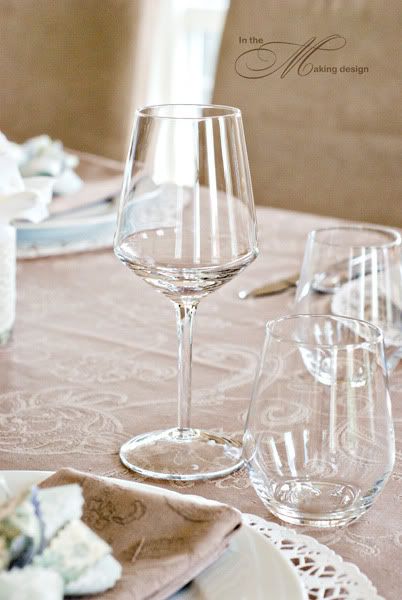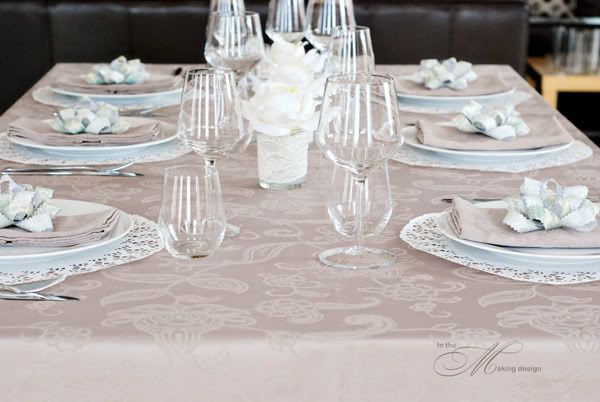 Pretty linens in a beige colour with floral tone on tone embroideries set the foundations.
I used store bought paper doilies under the plates. I had wanted to use crochet ones but I didn't have any that were big enough. I think they work well enough, but had it been a fancy party I would have gone out of my way to find the real deal.
I made paper bows, following
these
instructions, from scrapbook paper from the Bella Bella collection by Carina Gardner.
I put silk roses in small vases with lace covers in the center of the table.
As it was in the middle of the summer I opted out of candles, it would only get too hot and we certainly didn't need them for light.
I generally like to keep the table fairly clutter free. Sure, it's pretty with lots of stuff on there, but it's totally not practical if you want bottles, salt & pepper shakers, condiments and so on ready available for the guests. This was especially true for this dinner, with wine lovers, beer drinkers, and coke addicts in the family.
I liked the outcome. It was simple and down to earth, calm, pretty, comforting, and it reminded me, in an updated 21st century kind of way, of the kind of table settings I saw when I was a child.