I feel like I need to get my butt in gear when it comes to new things in my life. For the past several weeks I have just been stuck in my usual tracks, doing what I do every single day. One would have thought that I would be used to thinking new by now, 39 weeks into the year. But I guess 37 years of same old same old weighs heavier ... Shape up, girl!
For this week, a couple of little new things. I went to a big breakfast seminar held by the city on netowrking, online and IRL. It was the first time I have attended something like this and it was interesting. The speakers were of varied quality and not everything that was talked about gave me something. But I did get some food for thought, and it was verified for me again that I don't have the natural talent to be a successful self employed entrepreneur. If I ever want to make it big in the design world, in my own brand, I will need to work very hard on networking and self promotion - basically putting myself out there and not feeling like I should be making excuses for taking up space.
Incidentally I took a shot with Instagram before stepping in, and even though it has nothing to do with the topic, I'll put it here anyway as I think it's quite pretty.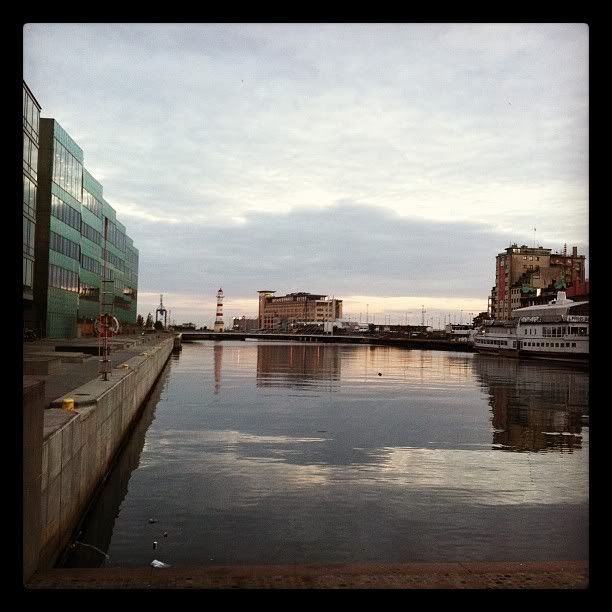 The husband and I had lunch together at a new to us restaurant this week. We don't get to do that so very often due to our different working situations, but when we do it's always quite lovely. This time we went to a place called Stereo. It was a nice enough place, rather cool looking and I think it would be a decent place to visit for a drink in the evening. The food itself was rather blah. We were both a bit disappointed with the quality based on the price of it. But I guess it is impossible to find great stuff if you're not willing to risk getting bad stuff as well. Picture also taken with Instagram, and I don't want tog et stuck in a long talk about that but it's all kinds of brilliant. I love the ease. I can clearly see why some people see no need for a "real" camera when they can just use their phone.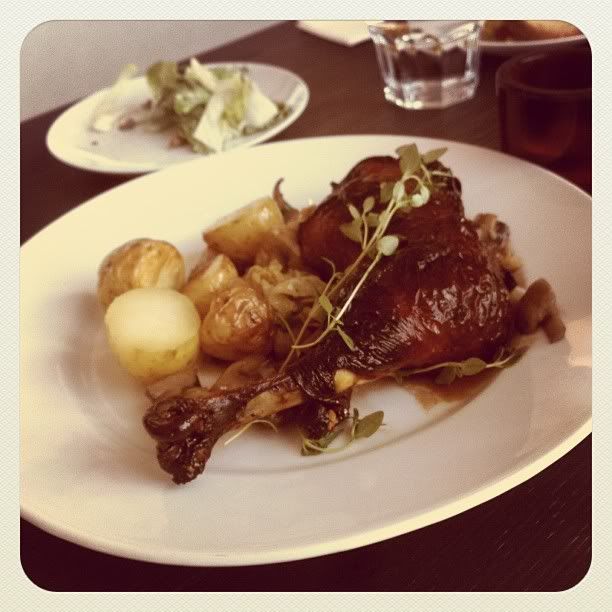 We went to see the first Europa league home game this week. Even though we've seen the qualifications to the Champions league earlier this season, this was my first time seeing a game in one of the European cups live.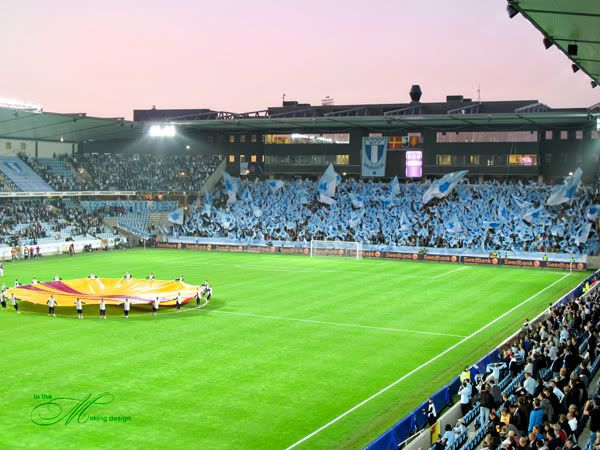 On Friday I cooked my monthly meal for the husband. Way to go getting that in on the last day of the month. :) I did cook last week as well but that was technically August's meal. This time I had to skip making a starter simply because it was Friday night and we didn't get home from work until past six o'clock. I chose to go with a Swedish classic home cooking style dinner this time. For main course I made boiled cod with egg sauce, served with boiled potato and peas. I cooked the fish just a teensy bit too long, but other than that it was a really nice and healthy dish.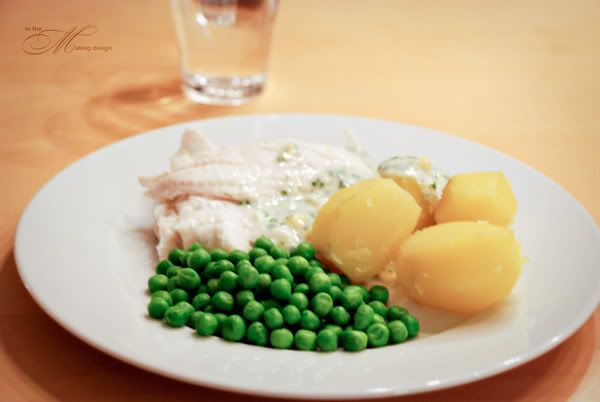 For dessert I made an apple pie with custard. I usually prefer apple crumble to "real" pie, but I have never made a pie like this before so I wanted to give it a try. It turned out lovely but very rich and filling.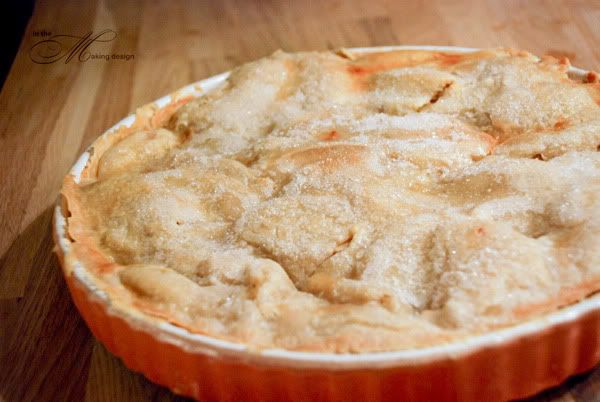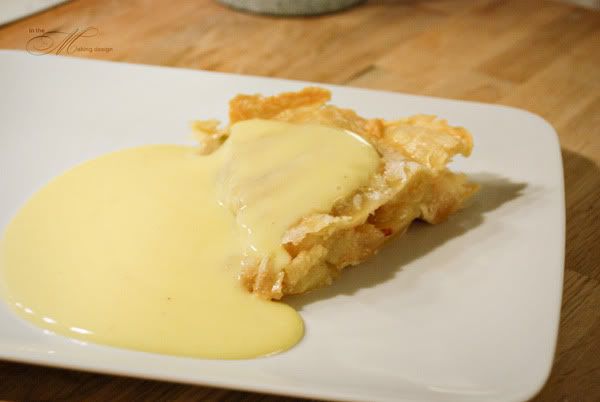 So, nothing ground breaking this week either, but that is kind of my life at the moment.