Almost a little shy of a year ago I
shared
two photos of a table setting I did for a birthday party (the husband's). In that post I said I would dedicate a whole post about the table itself. Well, here we are a year later, and can decidedly say that I never did. Ha! But I thought, with autumn at our doorstep and holidays coming up, it would be neat to take a look at it now.
The whole theme was set by the invite that had a very distinct autumn look. The style was very classic and simple, with the pumpkin as the main focus and a very subtle damask pattern on the brown background.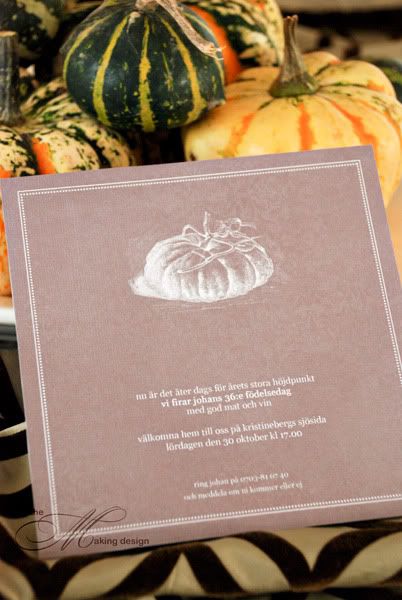 The decorations followed suit, and I went with a brown linen table cloth and a runner in green silk with a brown velvet print. White china, glass candle holders with green candles and flowers that matched the theme. The napkins were carefully chosen to match the colours, and folded in a novel way to be able to combine two different kinds. Each place setting had a menu card in the same style as the invite.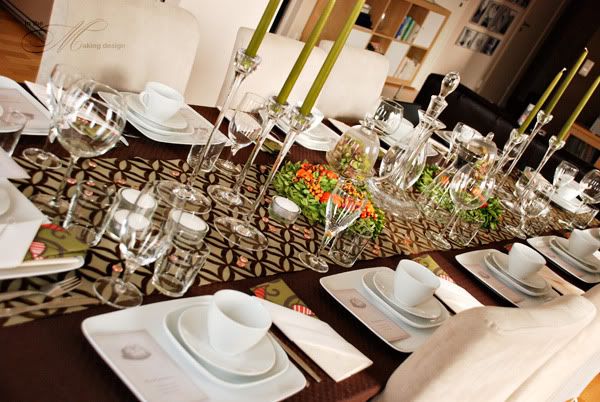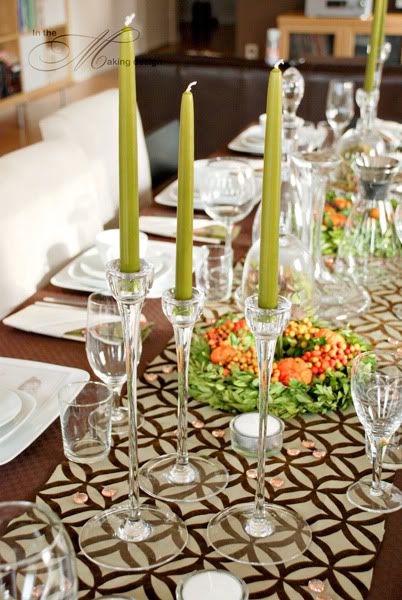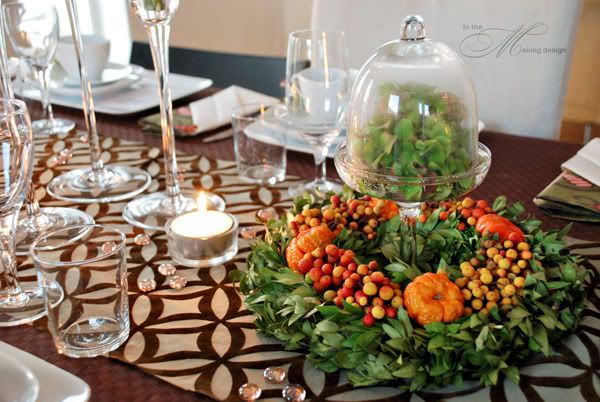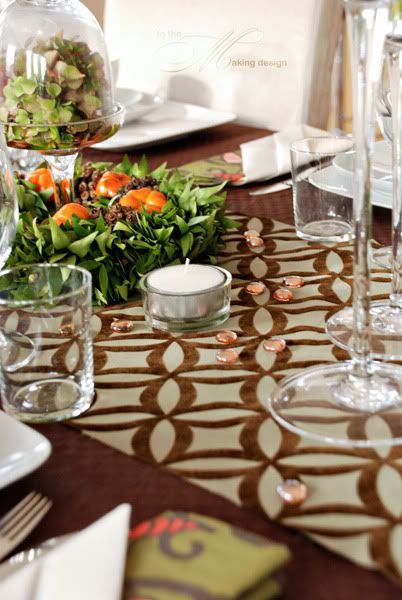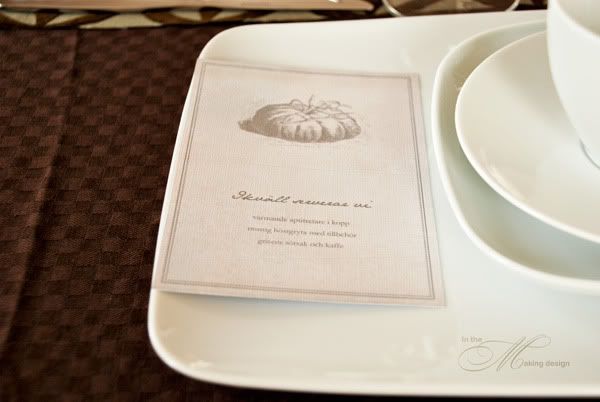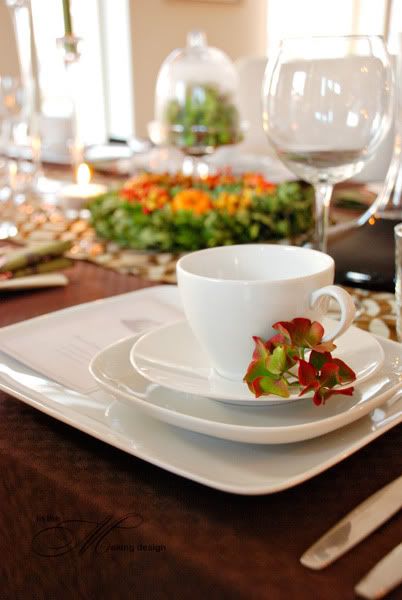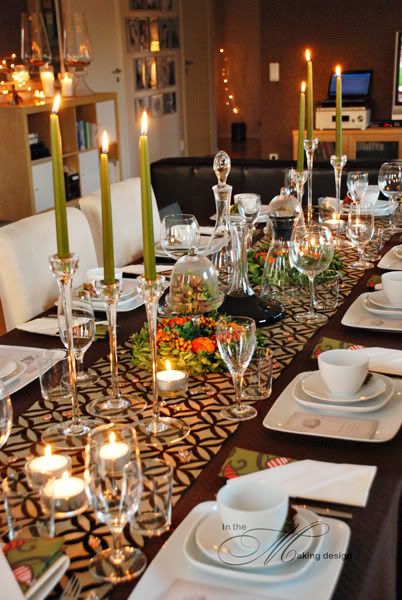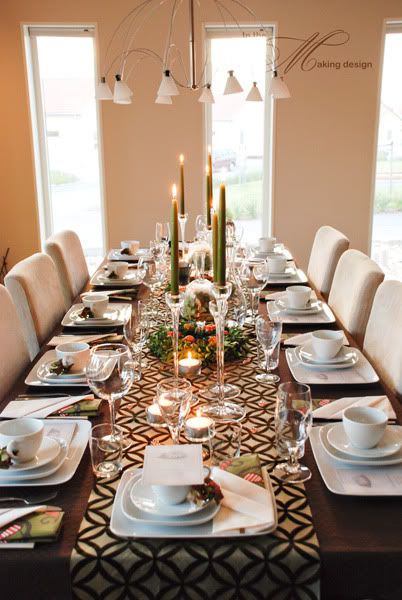 The food you ask? Well, courtesy of the husband we had a fantastic meal; soup of Jerusalem artichoke served in the coffee cups seen above with a prosciutto crostini, and a wonderful stew with veal and mushrooms.
All in all it was a good dinner party.