Last week was my second week off work, and it was all spent in the house, watching tv, reading, designing, cleaning, recouperating, and relaxing. It was marvellous, but it also meant that my only new thing was the monthly cooking of a three course meal.
I am not beating myself up about it. I really needed some time off to just be myself and not worry about anything. And I keep telling myself that this project wasn't about forcing myself. So it's all good.
But I did cook. And it was pretty good. I am pleased that I can get through cooking the meals without wanting to throw the pots and pans through the window. I did have a small meltdown when the recipe called for butternut squash and the store didn't have any. But with some gentle whispers from the husband, and a few suggestions on things to exchange it for, I was ok.
For starter I made a soup of roasted Jerusalem artichoke and apple with chili and thyme. It was served with a onion and chevre tart.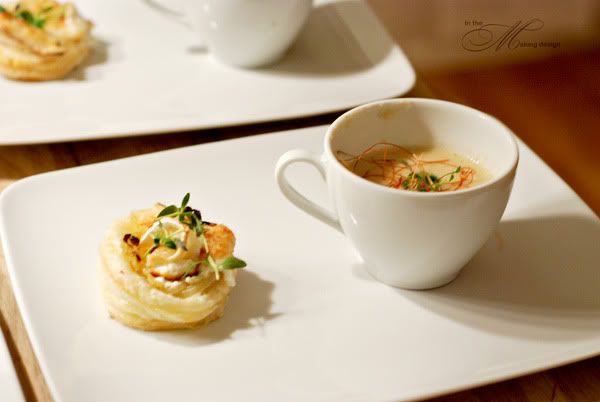 The soup was a tad bit too hot, but otherwise it was delicious. And that little tart with the chevre? Delish!
The main course was cheese tortellini with a cream sauce with sugar snap peas and pancetta. This was really great. And so easy to cook. What a shame I completely messed up the photo taking.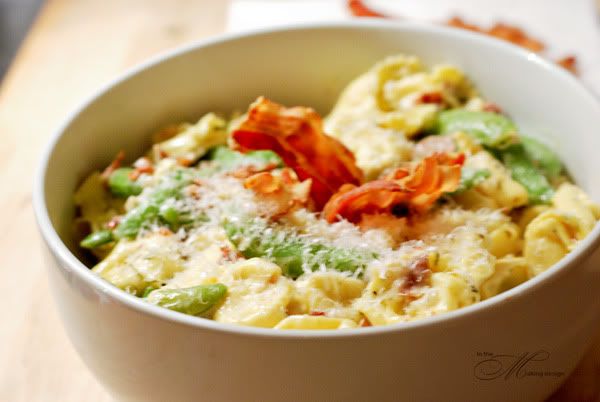 The dessert was a monster to make. It took me two hours early Saturday morning, but I figure it was worth it. I made homemade Nutella pudding. Yum-oh!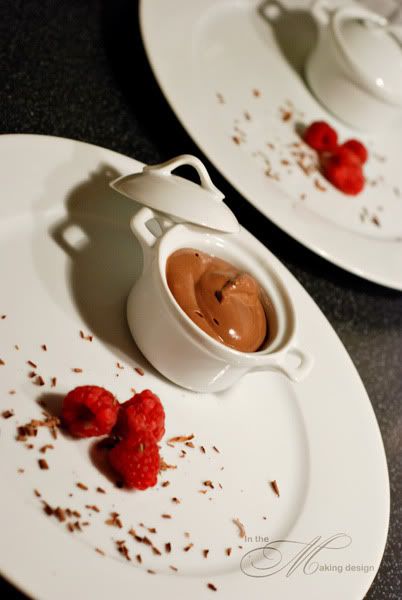 And that's it for last week, folks. Now, I have to figure out something fun for this week before it's all over, LOL!