The husband likes to celebrate his birthday every year with a dinner party. This year we held the party for parents and siblings (and still managed to have 15 guests) and had a lovely time. The food, curtesy of the husband, was lovely as always and I even managed to make
an apple and pecan cheesecake
(although I used a different recipe for the actual cheesy part).
Now, knowing me you can be sure that I needed to decorate at least a little bit for the dinner table.
I wanted a kind of updated vintage feel with an autumn touch. My key words were doilies, sheet music, and pumpkins. Here's the finished result.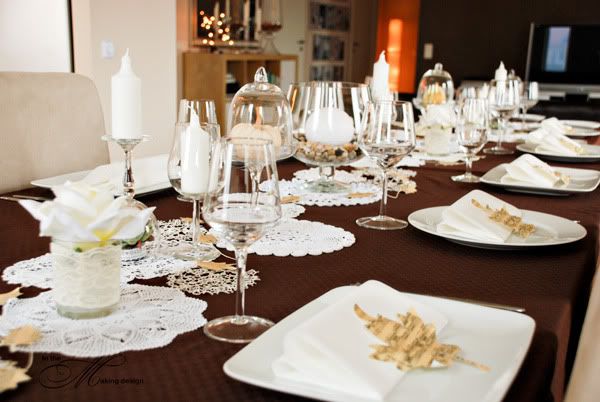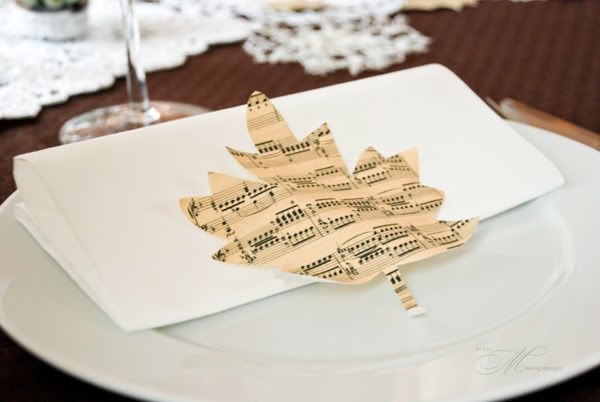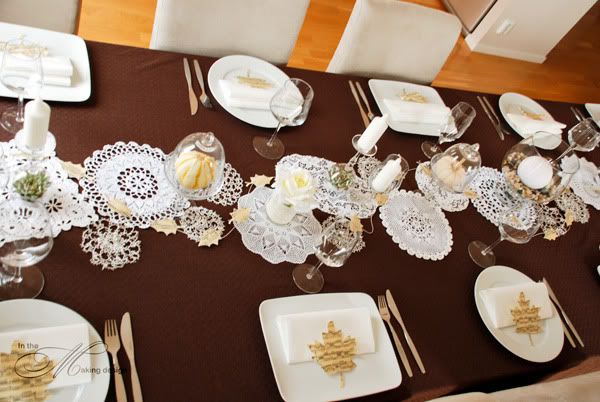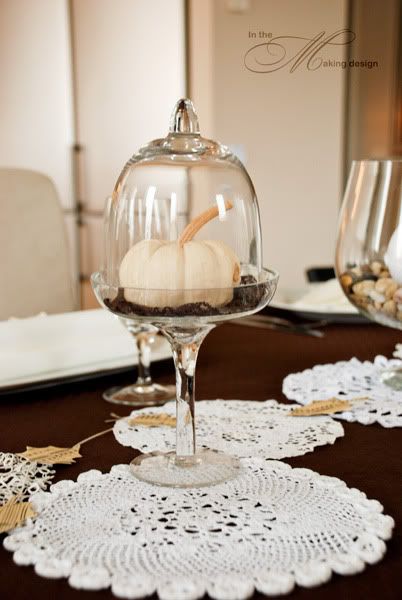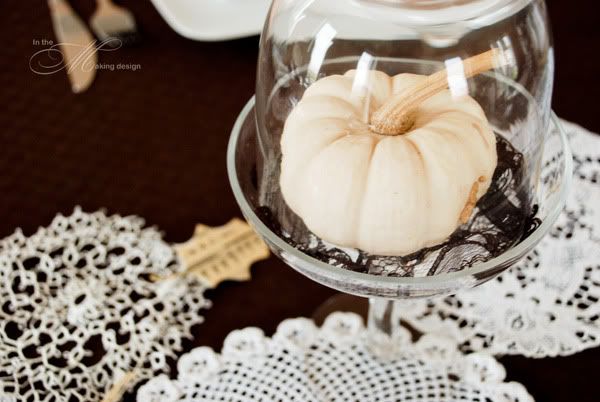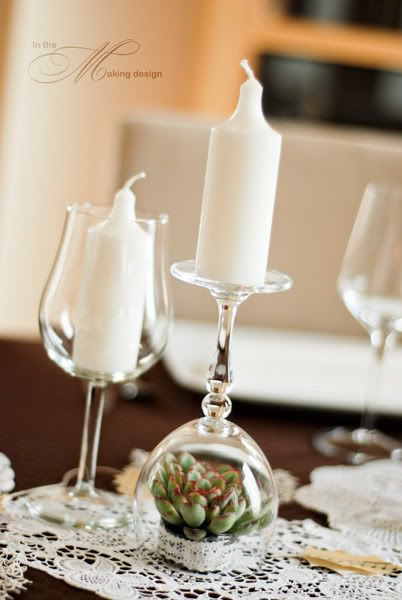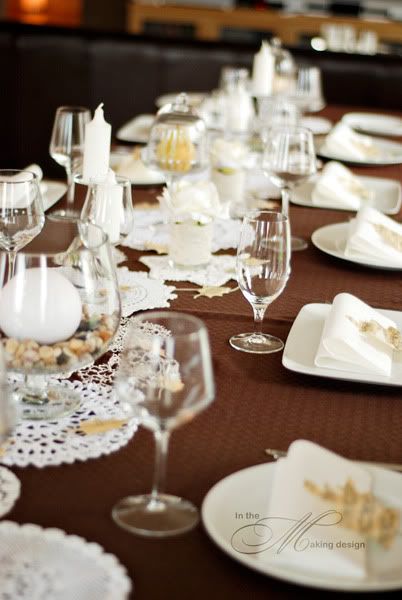 I used inherited crochet doilies as a runner on the brown linen table cloth. Together with the white china, alternated in different shapes, it made a nice contrast against the dark base.
I cut leaves from sheet music paper (sheet music pattern from Graphic sfairy printed on white cardstock). The larger ones were shaped by rolling and folding around a pencil and then placed at each setting. The smaller ones were glued together and strung on into a garland and then draped along the doily runner.
I put small succulents, wrapped with a lace ribbon, under upside down wine glasses and used the foot cum top as a candle holder. To compliment that I put the same type of candles inside another type of wine glass.
I found super cute little white pumpkins and placed them on brown lace in small glass dessert stands.
Big white faux roses were placed in glasses wrapped in white lace. The last part of the centerpiece was a ball candle in a pedestal glass bowl filled with pebbles.
The low centerpieces make for a great focal point that isn't in the way for conversation.
I feel this turned out close to my vision, a contemporary version of a traditional style.