With only a few more hours to spare of 2011, I thought I would squeeze in a last post. Life in the last couple of weeks this year has been brutal on me. With lots of overtime and preparations for the holidays, and then being hit with first a sprained neck, and then a stomach bug, I have just barely made it by.
So, for the last post of the year, what not to feature but the one thing that has been consistent troughout the year - my Project 52 photos. I have to say, P52 is the one thing that I can commit to and not feel stressed out by. It's become a part of me by now as I finish off my third year with the project. I toyed with the idea of trying P365 again in 2012, but quickly came to the realisation that it is just not meant to be for me. So next week I start all over again.
But to polish this year off, let's go out with a bang and do two weeks!
First, week 51, which was shot on Christmas Eve. Santa made a quick visit on his way to our family's house. Oh Santa, you are such a show off!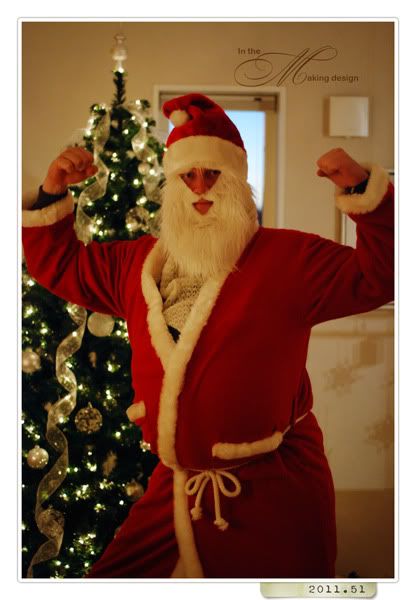 Then, the very last photo of this year's project. In celebration of today.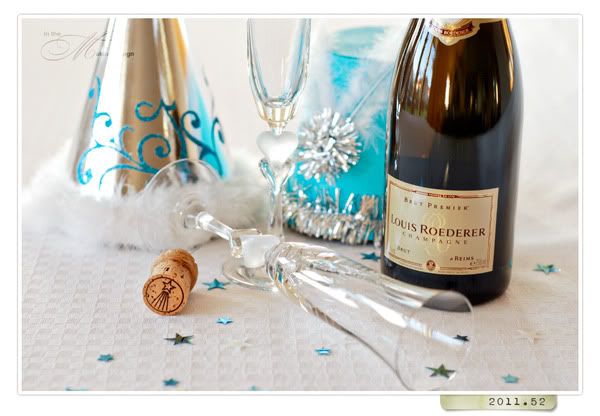 I will be back in a couple of days time with photos of some Christmas gifts I made, and some scrappy stuff as well. Until then, have a great end to 2011 and a Happy New Year!