This week I finished a project I have been working on for the whole month of November. I found a
photo challenge
on Pinterest with prompts for each day of the month and thought it would be cool to give it a go. I've done the photo a day challenges before, but never before with specific prompts and never with my phone, so it would be a new experience for me.
I got a little behind every now and then, especially on uploading to Instagram, as I was away for a week and then spent another one at home doing practically nothing. But I did my best to catch up and actually finished on the last day of the month.
I decided pretty early on that I would make a mini book out of the project, because really, what else is there to do with a project like this if you don't want to post a picture on your blog every single day? I went with a very simple design of the whole thing and was able to finish it tonight. It got me pretty excited but then I noticed that I didn't have enough 12x12 paper to print it. So instead of the finished product I will post each spread. Once I've got it all printed and assembled, I will get back to the project here on the blog.
I used papers and elements from my
Get Happy kit
for the whole book. I wanted a cohesive and muted look. As the photos are small and pretty straight forward - I mean, they aren't exactly masterpieces - I didn't want too much stuff on each page to take away from the photos. I might or might not add a little something once it's printed.
Front/back covers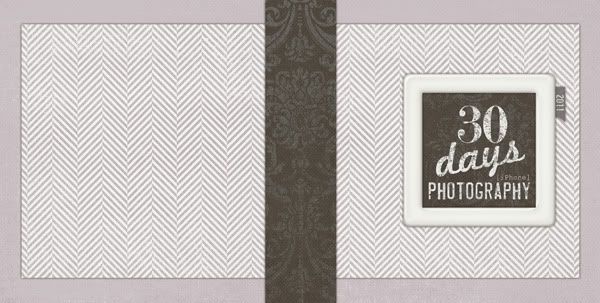 Day 1 and 2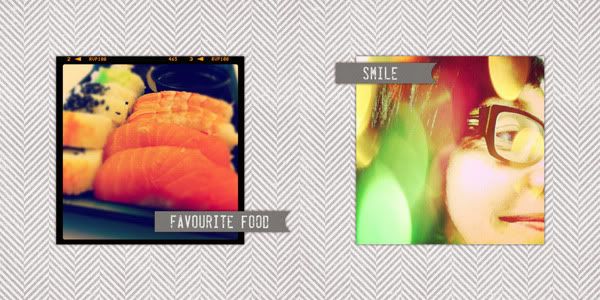 Day 3 and 4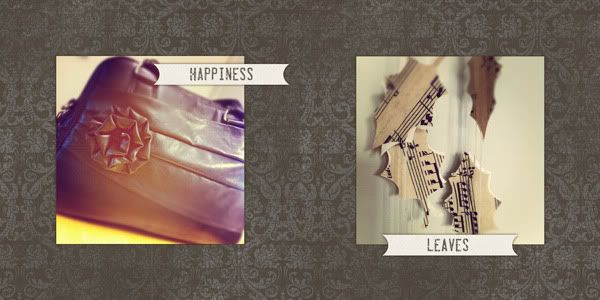 Day 5 and 6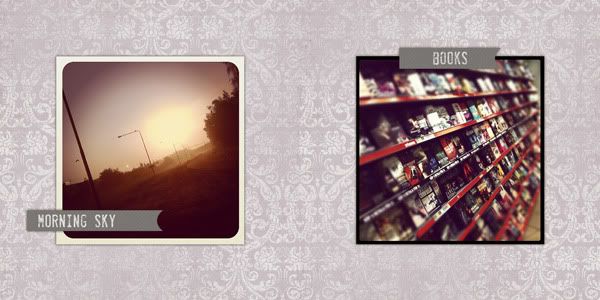 Day 7 and 8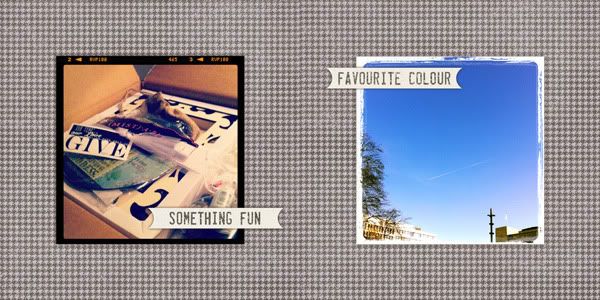 Day 9 and 10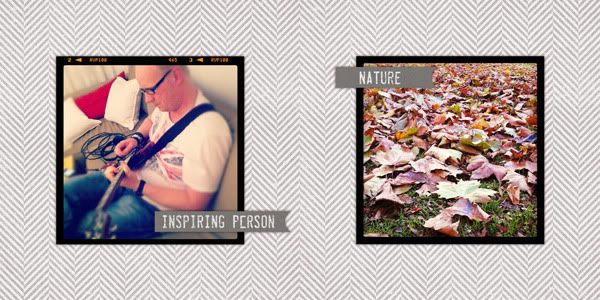 Day 11 and 12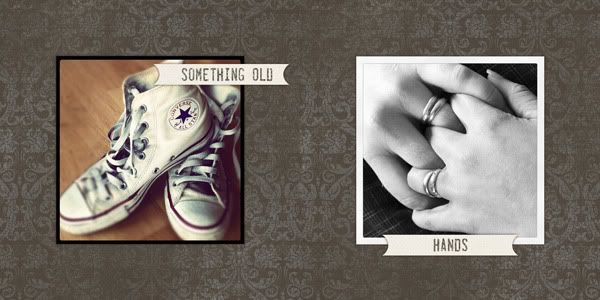 Day 13 and 14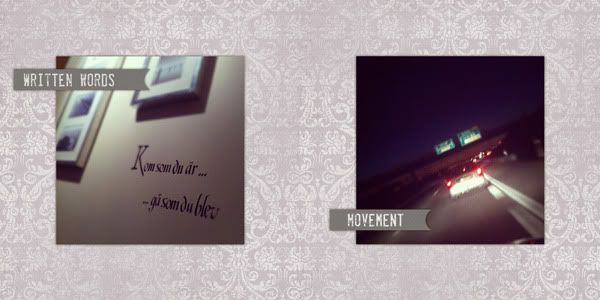 Day 15 and 16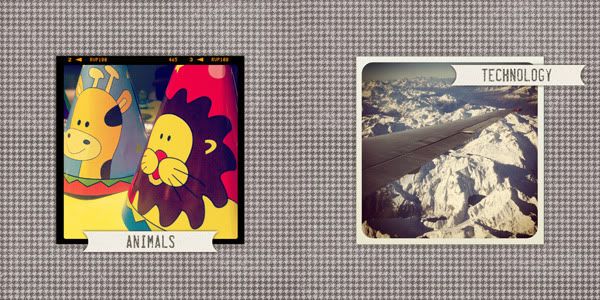 Day 17 and 18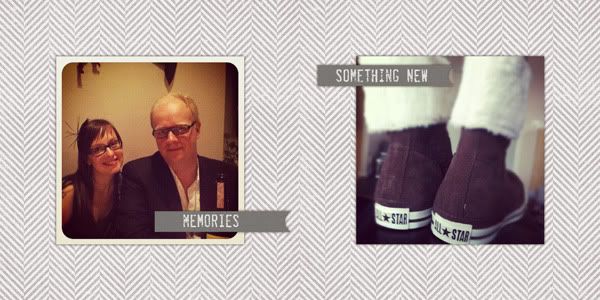 Day 19 and 20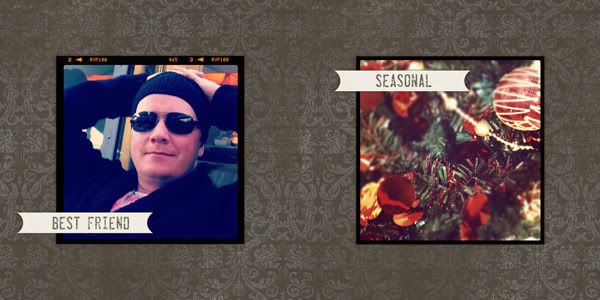 Day 21 and 22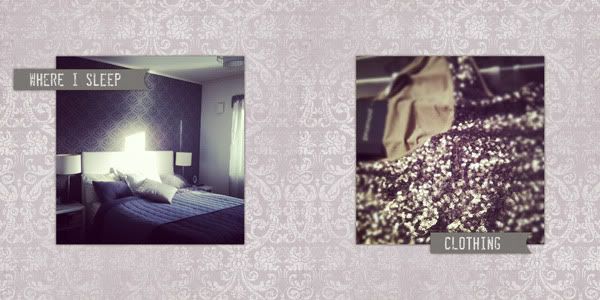 Day 23 and 24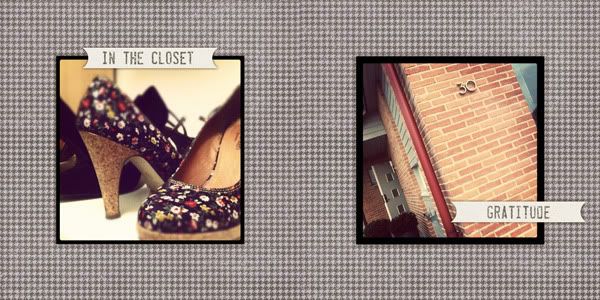 Day 25 and 26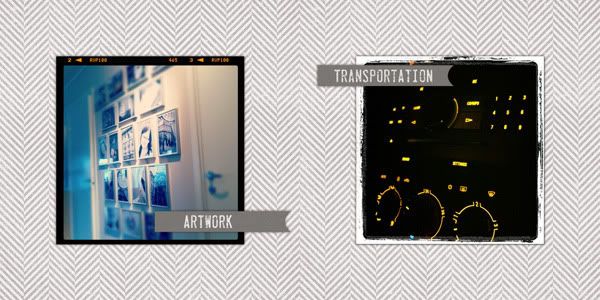 Day 27 and 28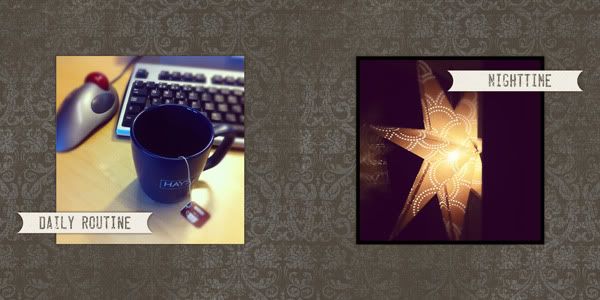 Day 29 and 30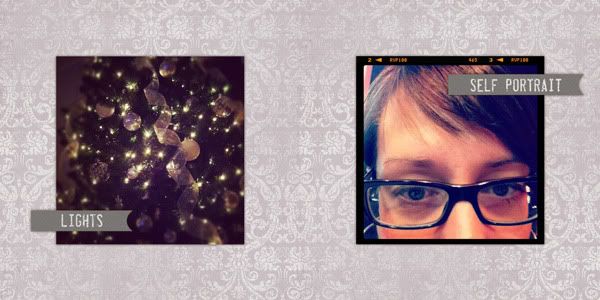 It was a fun project to do, even though some days were real challenges. But that's the whole point, right? I think I will try to do this again next year. Perhaps it would be cool to do on all the months that have 30 days? That would give me four really cool mini books to look back on once the year is over. I think it would be a nice addition to the P52 project.
Oh, and I also saw that there is a challenge for holiday photos up as well now. Could be an easy alternative to December Daily, which I always get really impressed with but never have the energy to do. I will have to think about this until tomorrow ... I know I could catch up with the two photos that have already passed for day one and two.