The husband asked me to help out with invitations for an upcoming party he is planning for his rock dudes. Of course I have never been able to say no to the husband, and paired with the chance to do some invite design I was all over this project.
He wanted grungy, dirty, trashy and rocking. He wanted big. Most of all he wanted himself. LOL, now the first ones wasn't a problem at all. The big part was workable. The last request needed some mulling. But we had a full on photo shoot in our living room a few weeks ago and then I set to work.
The result was a 12x6 trifold with a distinct grungy and dirty look.
The front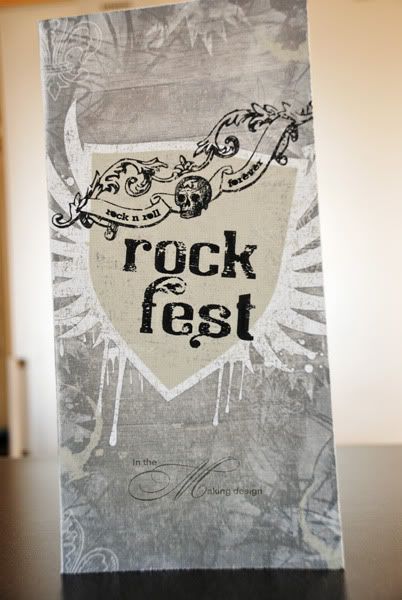 The first flap opened up showing the photo of the husband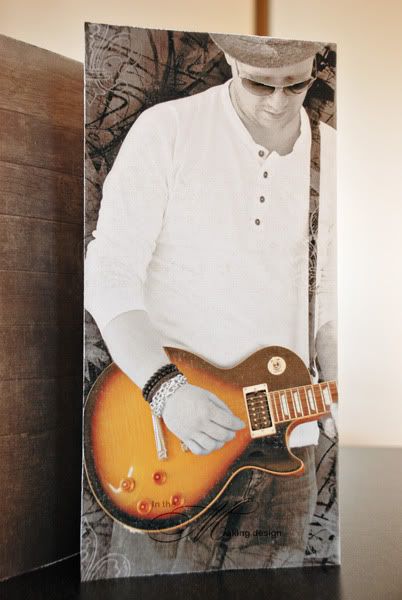 The last flap opened up to show the actual text made to look like a rock poster.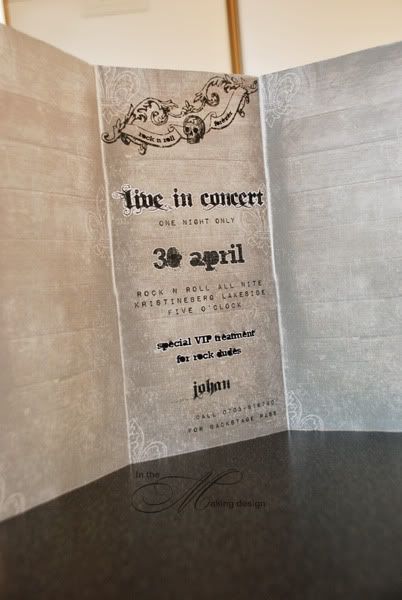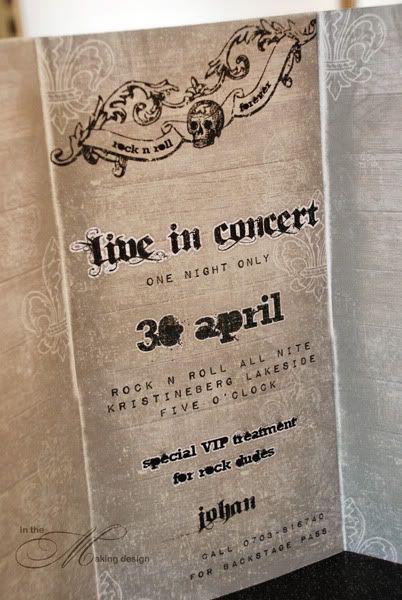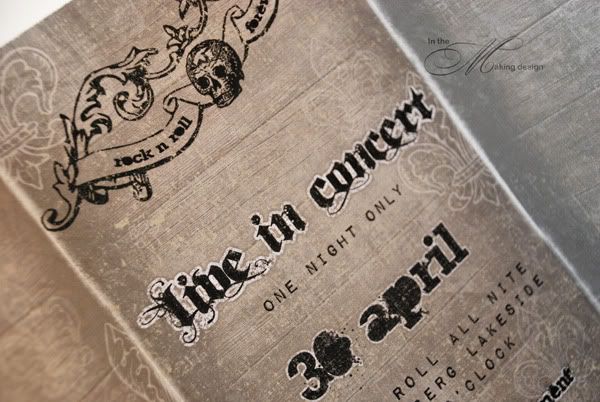 The husband was very happy with the finished product, especially after hearing me sigh for a few days, and can't wait for the party (which I will decorate of course).