The huband and I have been thinking about repainting large parts of our house for a while now. At the moment the entry/kitchen/living room area (which is pretty much the larger part of the house) is painted in a tan/cream colour. Even though it's still nice and in good condition I am lusting for bright and crisp white. The painting is planned to be started, and hopefully finished, in about a week or so.
Now, painting does mean that the saying that I freehanded in our entry when we moved in will have to go. I have so loved having it there so I was quite sad about it in the beginning. At first I thought about redoing it, but then decided to do something new. A while back I saw this gorgeous thing on Pinterest and totally loved it:
We decided to do something like it and I created two different versions, one very similar and one quite different, for the husband to decide between.
This one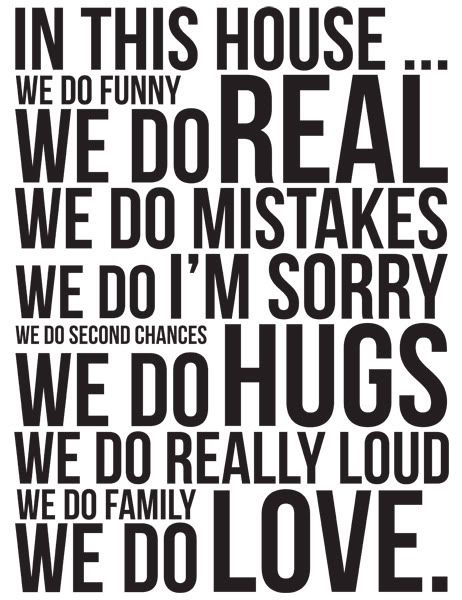 and this one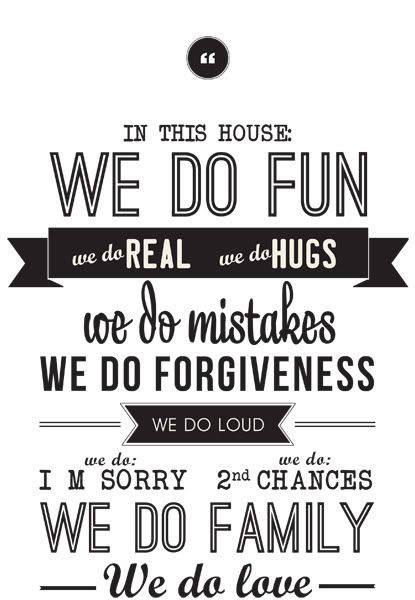 The husband nixed the second one. He thought we would grow tired of it faster, and of course he is right. Plus, it would also cost a lot more to have it made due to all the different fonts used. So right now I am waiting for a hopefully very reasonable quote on the first one. If all goes well, we will be putting it up on our freshly painted entry wall very soon. If not, I might have to get me a Silhouette and do each and every single letter individually if I have to. Plus, owning one of those big boys isn't a bad thing, is it?