We had a few things to leave off with my BIL the other week and when we got there we found my nephew jumping around in the pool. He indulged me long enough to snap a few pictures, and this one ended up my favourite.
Last week I took a walk in one of the parks in town and passed by this old bench. It's beat up and people have done their best to destroy it with grafitti. But I still think it's gorgeous. Very dramatic and also a little spooky.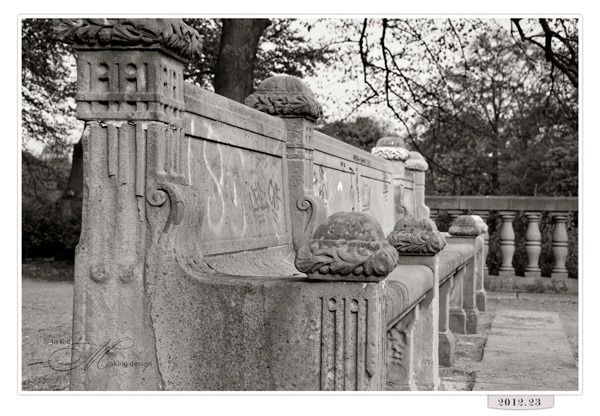 This week I've been away with work, and on Wednesday we had dinner at a place in the woods with the most amazing view. I could have stayed there for hours, just gazing out over the landscape.