Who doesn't love shoes? I have to admit that I have a fascination for the things. I seem to have way to many of them judging by the many boxes in my wardrobe even though I personally feel like I can never find good ones when I go looking. How strange that is.
I was browsing my iPhone the other week and noticed that I have a few shots of some of my shoes and decided that it would be a cool thing to document.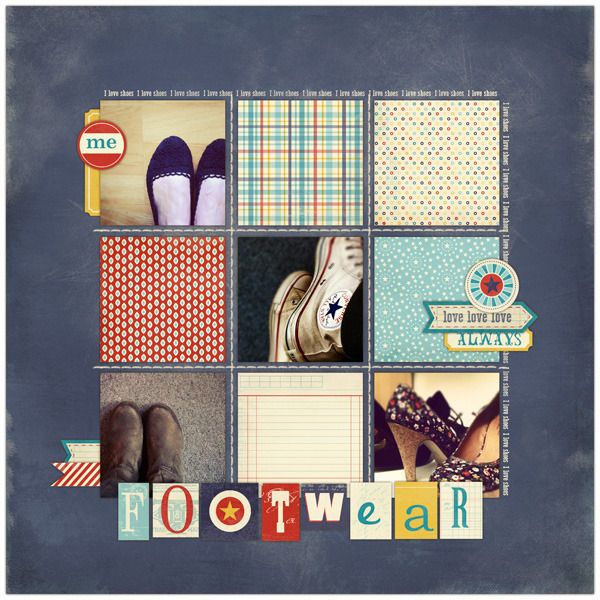 (Supplies: Hometown Proud Kit and Retro Collage Alpha by Design by Dani)
I am still smitten with the photos from my sister's wedding and while we wait for the album to arrive (very anxiously waiting) I entertain myself with looking at the digital files. I am in love with the one where their hands form a heart and wanted to do something with it. The papers by Jodie Lee were so soft and pretty and went very well with the feel of the photo.
(Supplies: Georgia Rose Papers by Jodie Lee, Retro Collage Alpha by Design by Dani)
In other news I am spending my time working on wedding related stuff for my BIL's wedding in two weeks, hence my absence here. I will, of course, share here once the wedding is over. In the meantime I hope for your understanding.
Be well.