I can hardly believe it! I have scrapped no less than four layouts in less than a week! Way to step up to the plate there, Linda! The first two you have seen in my two latest posts. Here are the others.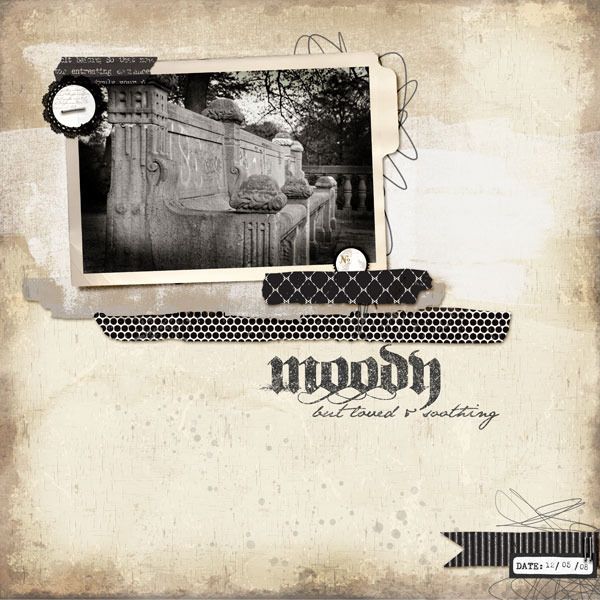 (Supplies: Hot Mess Template 1 by Splendid Fiins, Chillingsworth Manor by Echo Park)
This stone bench sits on a large balcony overlooking the canals in the park right next to my office. I love going there when things are really, really stressful and I need a break. It's damaged and full of graffitti, but I still think it's beautiful. Somehow it brings me a sense of calm and serenity. The photo I took a while ago is moody and dark, but I still get happy when I see it.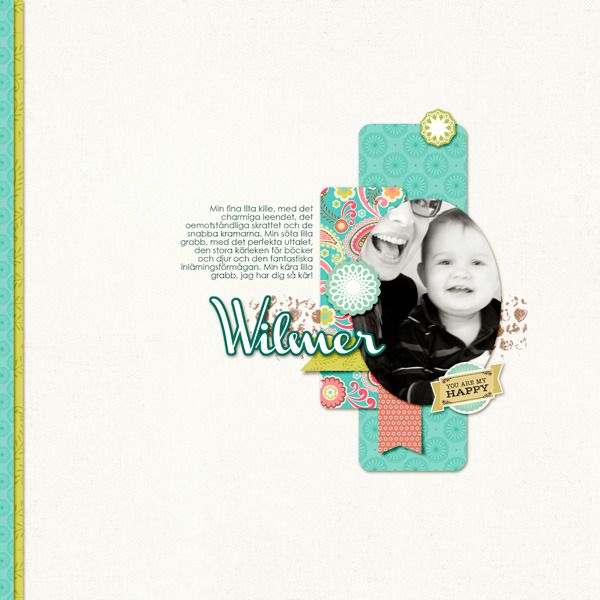 (Supplies: Paisley Parade Paper Pack by KI Memories, For the Record 2 Documented by Echo Park, Bubbling Over Brush Set by Liv.eDesign. The LO is based on a sketch by Pagedrafts.com)
That smile. I die! This little guy has learnt to pronounce my name perfectly and he says it over and over, just because he can. And then he talks up a storm and I just love it so much. The husband took this photo and it's completely out of focus but I can't stop loving it.