Friends, I want to share with you a digital card I created with some super pretty new brushes by Nancie Rowe-Janitz that are released today at
JessicaSprague.com
. I will likely use it as a back up for friends who wont get a Christmas card.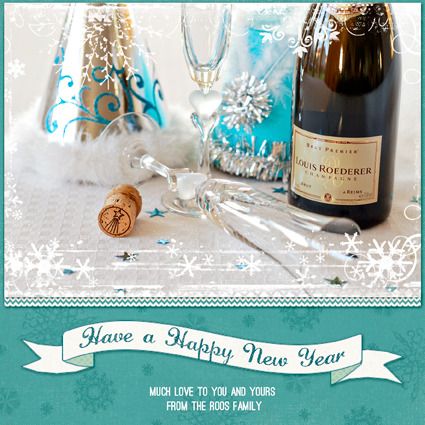 (Supplies: Holiday Magic Photo Masks by Nancie Rowe-Janitz)
The photo was taken by moi last New Years Eve when I was confined to the house due to a nasty stomach bug and had to ring in the new year by myself. During the small bursts of energy I set up a small photo set and shot a few photos. The bottle stayed unopened, though. Let's hope that this year won't end the same was as last year.