Happy digital scrapbooking day!
How are you celebrating this momentous holiday of great importance?
I have spent it trying to nurse a bad cold by sleeping, watching TV, and reading. I can definitely say that it was nice. I only wish I hadn't felt so bad, maybe then I could have enjoyed it a little more?
I also took advantage of some of the sales going on in the digi scrap world. I mean, who can say no to a sale? Judging by my shopping habits, I guess I would have a hard time with that. LOL!
I created this layout with one of my newly purchased kits.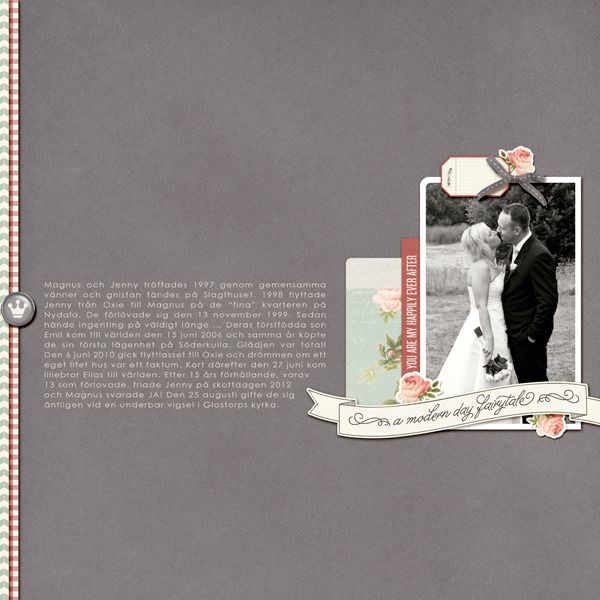 (Supplies: Fairytale Kit by One Little Bird and Paislee Press, Rockin' Template by In the Making Design)
I now feel I can retire back to my pillows and blanket feeling like I actually accomplished something today.