I love sending Christmas cards almost as much as I love getting them. Usually I also love making them and most years I go old school and make them by hand with glue and glitter and actual pretty papers.
I had big plans for our Christmas cards this year. I had the coolest photo shoot planned for the husband and I, and when the snow arrived I was quite giddy to get it done. But alas, the husband wasn't as gung ho as I was, and the one day where we was actually at home during the daylight hours, I was so stressed out with getting a bunch of other stuff done that we missed the slot. I was totally bummed. I suspect he wasn't. Ha!
So, this left me with one other option - this since I had waited so long to start those damn cards that handmade was out of the question unless I wanted to give up a week's worth of sleep to make them - and that was to go digital.
So digital, not a huge problem for me, really. I quickly designed a postcard style card with a big graphic greeting on the front, and a more personal note on the back. I wanted something retro looking but still very graphic and clean. I also needed something that was easy to alter as I needed versions in three languages (Swedish, English, and Italian). I also wanted several Swedish versions.
Here is one Swedish version, with a line from a traditional Swedish Christmas song.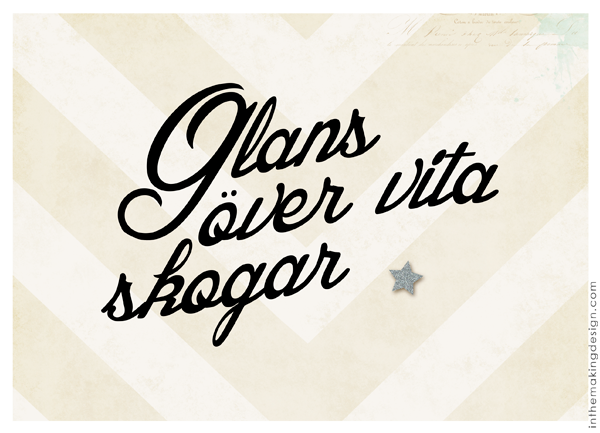 with the back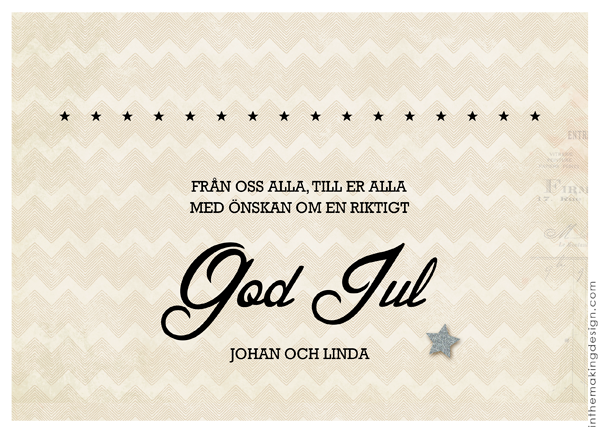 And here is the English version with a traditional sentiment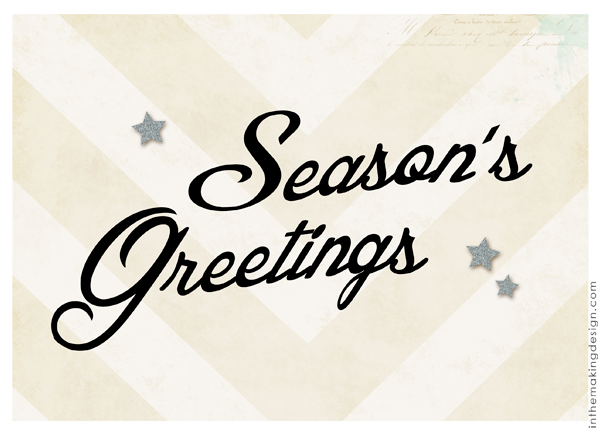 with the back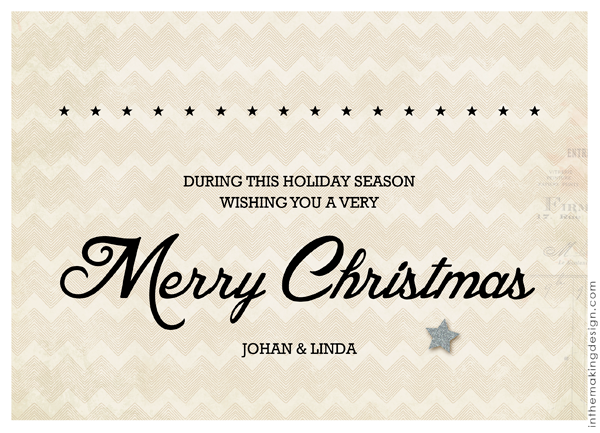 (Supplies: Sleigh Ride kit by Crate Paper from AC Digitals)
I printed the front and the back on seperate sheets of paper and then attached them to eachother, thus giving me a super thick card. I also decided to go large and made them 14,85cm x 21cm (half of an A4 sheet).
I love how they turned out. Granted, they aren't traditional at all, but then again I don't mind stepping out of the box for the sake of good looks.
I would love to see your cards, if you want to share them!