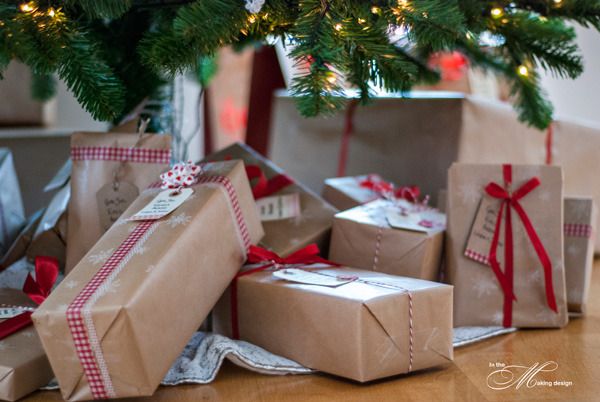 Christmas is celebrated on Christmas Eve in Sweden, and the day finally came - even though I did feel like I needed a few more hours of both preparation and sleep - with a sense of anticipation. The presents were wrapped, the table was set, and the food was done. I even managed to get some pretty clothes on!
I take great pride in my wrapping and put in a lot of time and care to make them all match in accordance to a certain theme for each year. This year was kraft with stamped snowflakes (my love for snowflakes is eternal), washi tape, baker's twine, and red satin ribbon.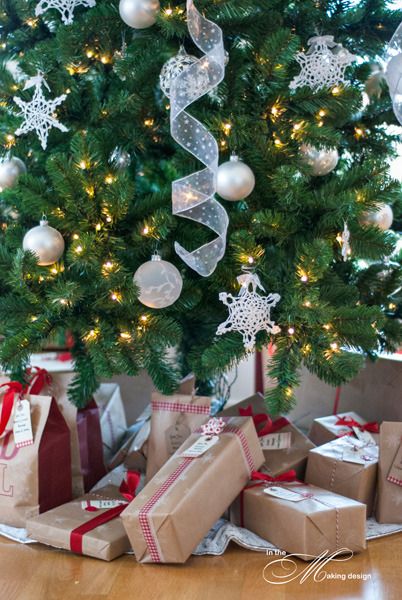 Many times I draw from the wrapping theme for the table setting. I find this particularly nice as our tree is always placed right by the dining table. This year was no different. I wanted that homespun, traditional look on the table as well.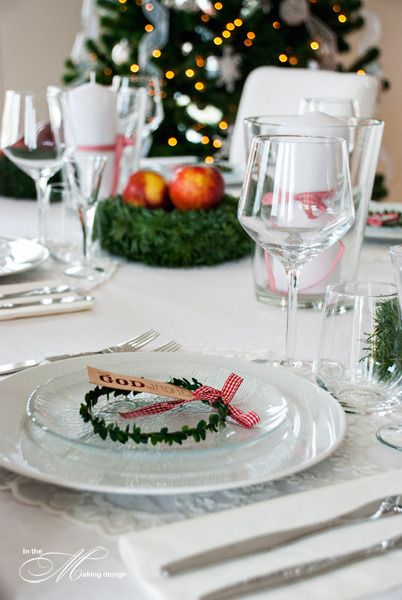 I went with three thick wreaths along the length of the table and filled the centers with red apples. Those centerpieces smell so lovely!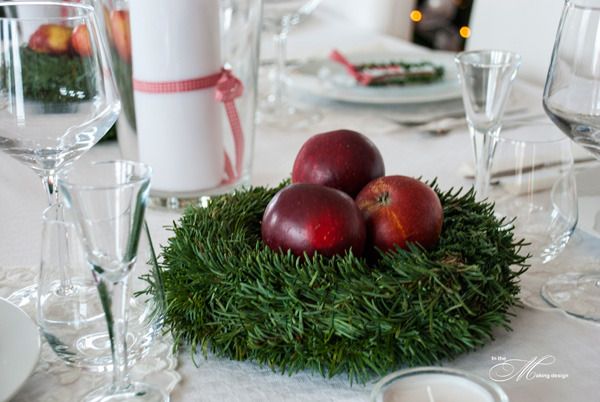 For each plate setting I made miniature wreaths with a gingham ribbon and a little tag saying "Merry Christmas". They fit perfectly on the glass plates.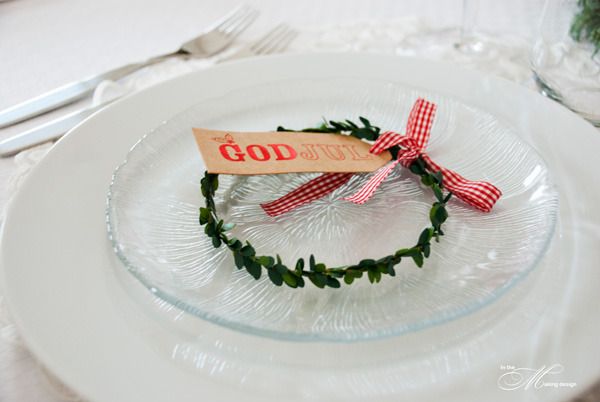 I also used pillar candles, again tied with the gingham ribbon, in simple glass vases, and some large tealights.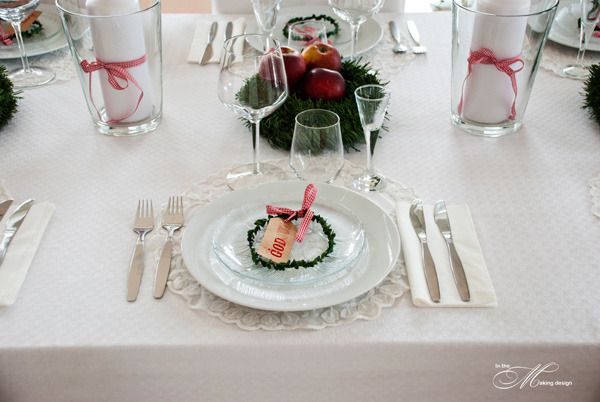 My good friend Anneli gave me handmade (by her) three wick candles that I really wanted to use. The only problem was that I had no candle holders - can you believe it - to put them in. That was a total bummer, and it still irks me a little.
It was a quick. easy, and simple dressing of the table that felt perfectly restrained and laid back for a Christmas dinner.
We had a lovely and calm day with good food, a nice visit from Santa, and many wonderful gifts. Also, too many sweets. I will be using photos from the day in digi scrap layouts and Project 52 posts in the coming days.
Until then, take care!