I'm really getting into the Christmas mood, you guys. The tree is up, and I cannot love it more. The glistening lights, the beautiful baubles, the ribbon - it's just so pretty. I can't stop creating layouts about it.
(Supplies: Ho Ho Holidays Solid Papers and Flags and Scribbled Words by Liv.e Designs, Vintage Christmas Cards 1 and Merry Merry Holiday Brushes by Nancie Rowe Janitz, Baker's Twine by Splendid Fiins all at JessicaSprague.com)
About a year ago we were in Italy celebrating our 10 year wedding anniversary and I had one very good drink at the terrace of a very swanky department store. It was a great moment, sitting under a blanket watching the twinkling lights, and talking while ejoying our goodies. It's such a great memory.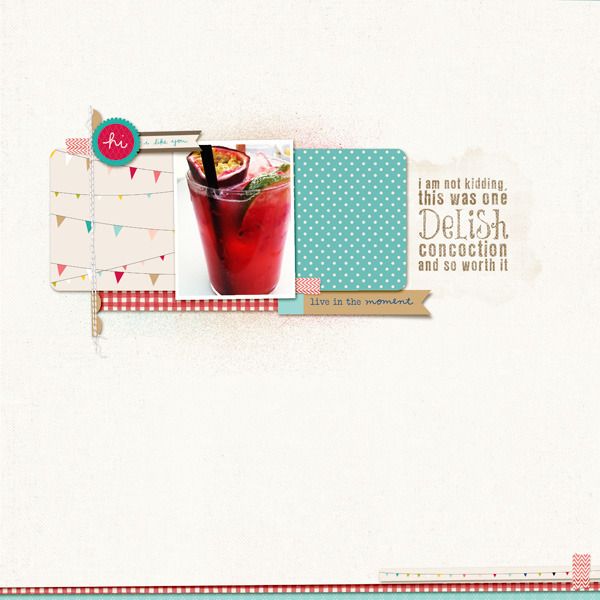 (Supplies: Walnut Grove by Pebbles for AC Digitals, Stitched by Anna 3 by Anna Aspnes)