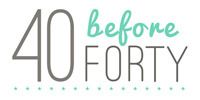 One really huge project for me during the autumn and winter has been to create the photo album about our trip to Rome. If you have been following along this blog you have seen the layouts come up in bursts. It really was a big thing for me to finish, and important enought that I felt like it had to be on the 40 before forty list so that I could have one more incentive to actually make time to work on it.
It took me three months, but in the end it was finally ready to be uploaded and ordered for print. I decided to give Blurb a try after many years with Shutterfly. I am so glad I did; the shipping was incredibly fast and the quality of the colours in the book is so much better than any of the books I already own from Shutterfly.
If you haven't had enough of my album, you can see a preview of it
here
.
So now that I have the book, it was finally time to check one more thing off the list and create a page about it.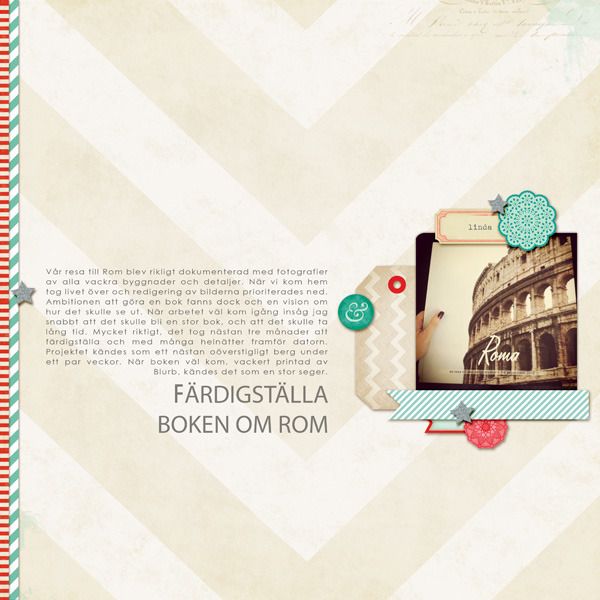 (Supplies: Crate Paper Sleigh Ride at ACDigitals.com, For the Record Documented by Echo Park)
Just a side note;
I set a small goal for myself to blog every weekday for the whole month of January. With this post I have met that goal. Go me!