Happy New Year everyone!
I hope the end of your 2012 was lovely and that the new year has started out the same.
It's time to finish up the 2012 Project 52 with the last two photos of the year.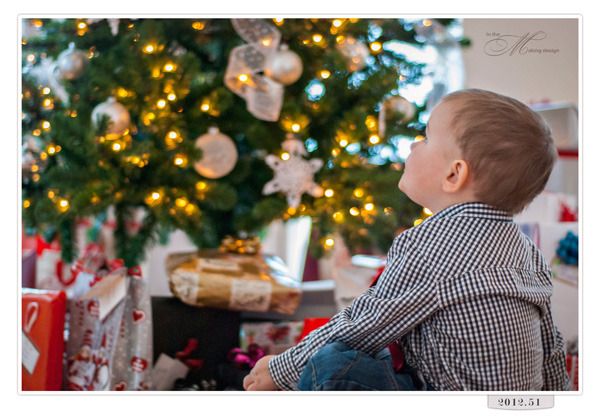 This was taken on Christmas Eve, and the boy is sitting by the tree, waiting for Santa to arrive. I don't think he really understood who and what he was actually waiting for unitl Santa actually arrived. IT had him a bit reserved for a while, but once he figured out that Santa's presence meant gifts, he warmed up quickly. I love this shot.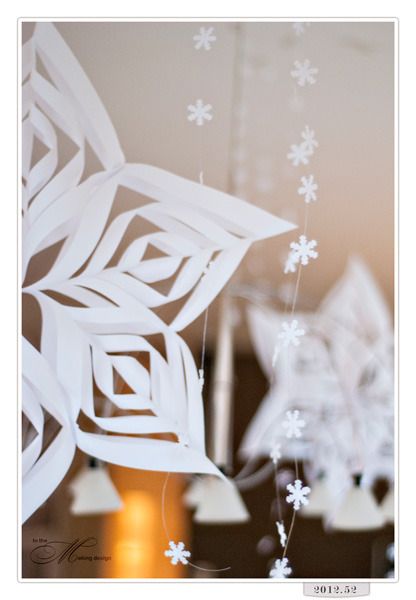 The last photo was taken on the last day of the year even though that technically wasn't part of the last week. But who keeps score, really? These paper snowflakes were made as decorations for our New Years party. I feel it's a fitting way to end the year.
So, that is another year, my fourth, completed with this project. I am debating wether I should keep going in 2013 or not. I love the books I have, but this year hasn't been as fun or smooth to go through as the past three ones. I found that I was often struggling to find photo ops that I hadn't already covered in past years. I also felt less interested in the project than I have before. Truthfully, the only thing that kept me going was my anal self not coping with the thought of having an unfinished project. I will have to have a long and hard think about it this week.
But, for this year's project, all that remains is to put the print files together and order the book. I hope to get that done in the coming week.