Welcome to to the post where everything is all about me! Every now and then I get this idea that I should create layouts that are about me rather than things around me. Call me crazy, but I think it's important to do that as well. Heck, I even managed to get my face in one of them!
I am having a rough time keeping up with a consistent running schedule. Mostly I dread going out in really cold weather with snow and ice on the ground but I also keep finding lots of other really important things to do instead of running. I hope the weather will turn soon so that I can get my butt in gear.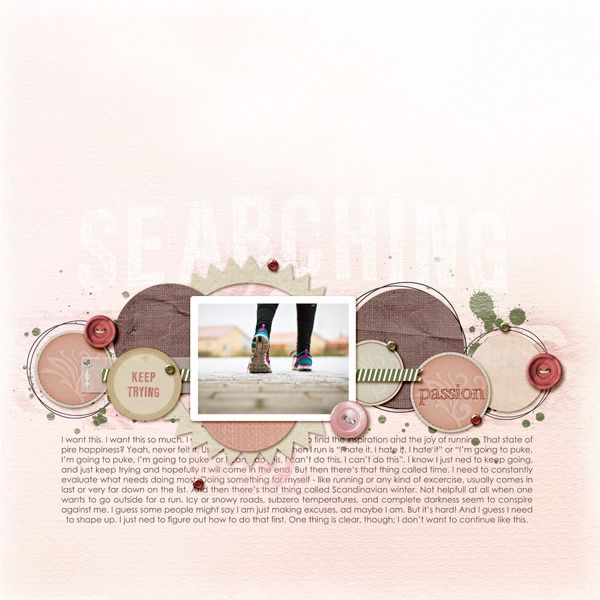 (Supplies: All About Love Labels Elements Pack, Winter Breeze Elements, Warm Wuv Soft Hugs Kit, Joy of Childhood Papers, Splatters Vol. 1 Brushes by Liv.e Designs at JessicaSprague.com, Grow With Love Letters February Template by Sara Gleason, Hello Love Papers by Karla Dudley at Pixelsandcompany.com)
Liv's All About Love round labels are beautifully textured and they are new today! Check them out
here
.
I've done favourites layouts before, but it's been a while since my last one and so I thought it was time for a new one.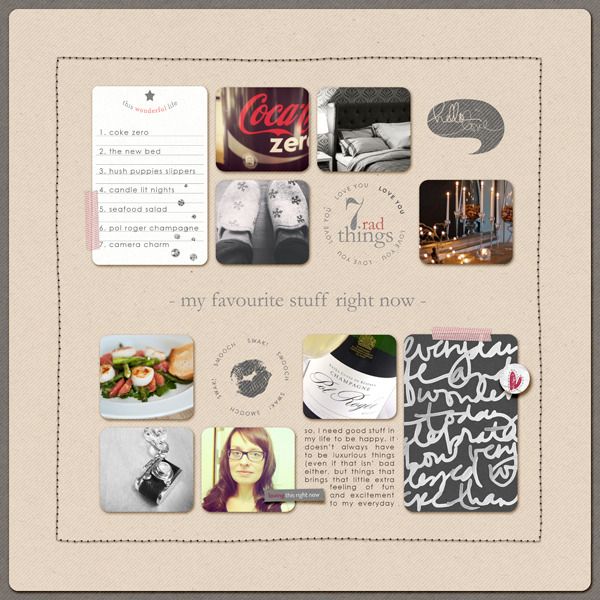 (Supplies: Life 365 The Album Cards, Everyday Life Templates, Hello Love Elements, Kraft Essentials Papers all by Karla Dudley, In Stitches Elements by Robyn Meierotto all at Pixelsandcompany.com)
You can pick up Karla's beautiful new Life 365 The Album Cards today right
here
! There are also gorgeous papers and flair buttons to match. Don't miss them!
Alright, so that was that out of the way! Now we can go back to our regular scheduled programme! :)