If you ever wonder what kind of drink I'm hooked on, what cheesy music I listen to when I clean, or what perfume I wear, then you will get an answer to all those questions right in this layout! Here are some random facts about me!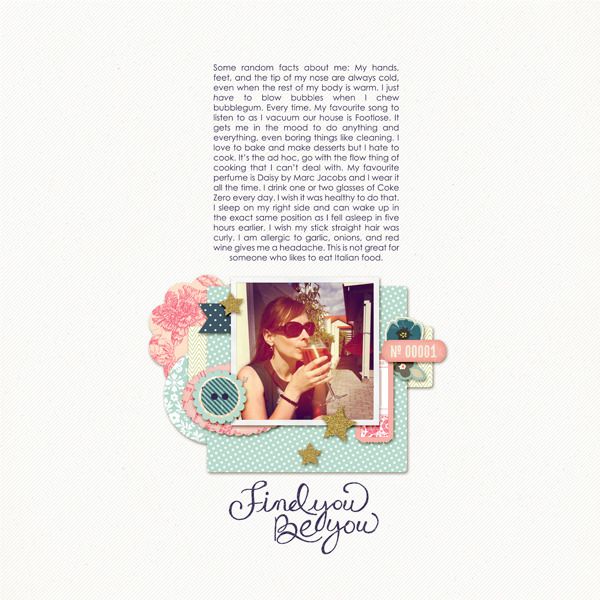 (Supplies: American Crafts Dear Lizzy Enchanted, Crate Paper Storyteller, Crate Paper Sleigh Ride all from Acdigitals.com, Kraft Essentials by Karla Dudley, Grow With Love Letters February Templates by Sara Gleason, both from Pixelsandcompany.com)
I love these types of laouts! I think they are fun but also tell a lot about a person at the same time. It might be only silly little things I chose to share here, but I think they still help to paint a picture of who I am and what I'm about. I think I will do them a little more often from now on. Who knows, perhaps I can fill a mini book in the end?
You really need to check out the
Dear Lizzy Enchanted kit
from American Crafts that is available today at
AC Digitals
. It's gorgeous!