I think I have shared the photo in this layout before, in one of my P52 posts for 2012. I can only say that I still love it so much. I think the dramatic feel of it is just so captivating. I could look at it for ages and ages. I needed to make a layout with it and am so happy with how it came out. I think the beautiful blue and brown papers compliment the colouring of the photo so well. But then again, blue and brown are my favourite colours so that isn't really all that surprising.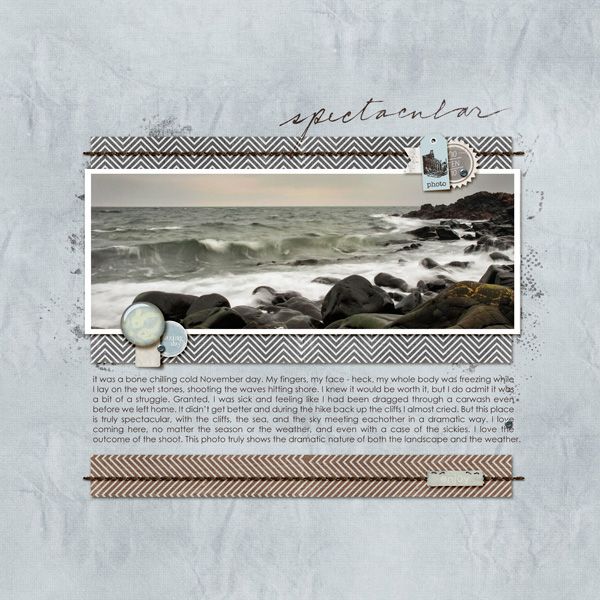 (Supplies: Scribbled Words Vol 2 Superlatives, Shabby Chevs Paper Pack, Texture Magic Brushes, This & That Textured Stickers, Smudge It Brushes, Winter Breeze Kit, I Sing For Spring Kit all by Liv.e Designs, For The Record Kit by Echo Park, Rock The Blocks Templates by Crystal Livesay)
You can pick up the beautiful handwriting of Liv Esteban of Liv.e Designs with her new release Scribbled Words Vol. 2 at JessicaSprague.com today!
Have a happy Easter everyone!