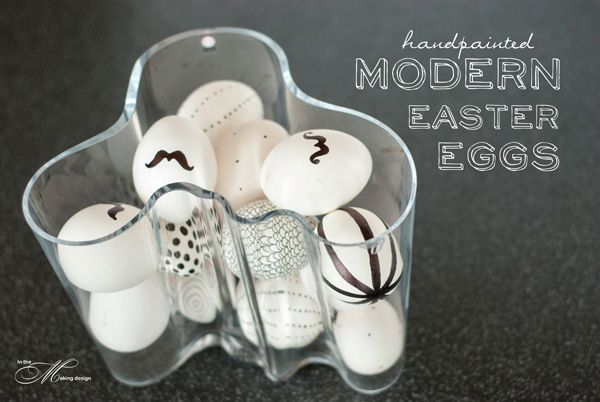 If you're looking for some last minute quick and easy tips on how to make some fun decorating crafts for Easter, then this is the post for you.
I wanted to do some nice decorating for Easter and settled on egg decorating. Now, you know me, I'm not the frilly frou frou kind of person. Multi coloured was not going to be for me. I saw a couple of more modern versions of decorated eggs and decided to give it a try to paint patterns with sharpie pens.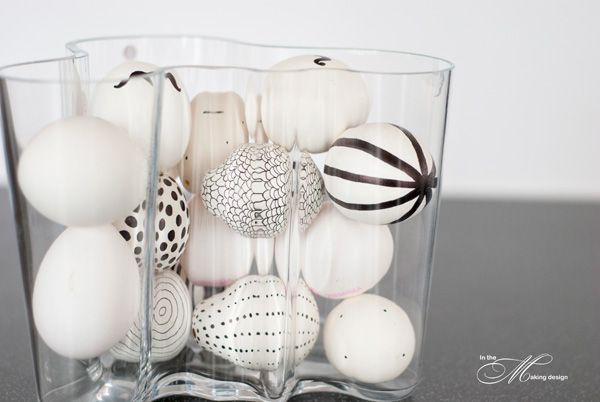 Now, if you are fussy about details and want a perfect job, but you don't have a super steady hand, then this isn't a job for you. I found it difficult to keep lines straight on the organic shape of the egg. If you are a more easy going kind of person with no OCD tendencies, then you will be very happy with how easy this project is.
I got pre blown eggs from my craft store - I didn't have the time, or the energy, to deal with the mess of blowing them myself - and used a couple of different size pens to paint directly on the eggs. I know it could have been nicer if I had taken the time to tape off on the ones where I chose to draw stripes but I took a gung ho approach and just went to town.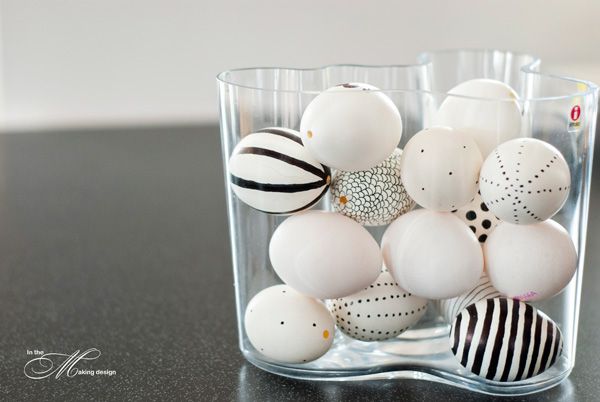 I decided to keep some eggs white to bring some balance to the display in the glass bowl, which is from Ittala by Alvar Aalto. I think it makes the ones that actually have a pattern stand out more.
I am quite happy with this project. It was very easy to make in about an hour in front of the telly and it looks funky and sleek at the same time. I have an easter decoration that isn't tacky.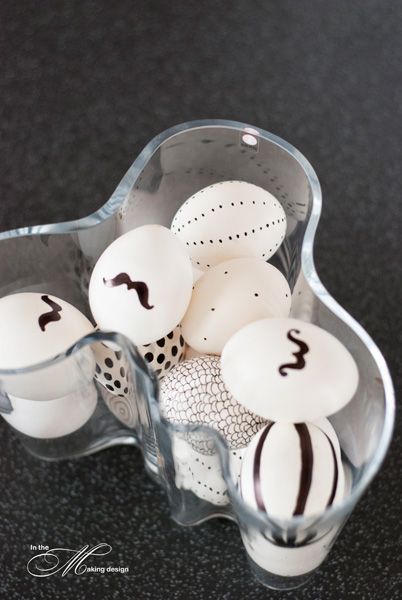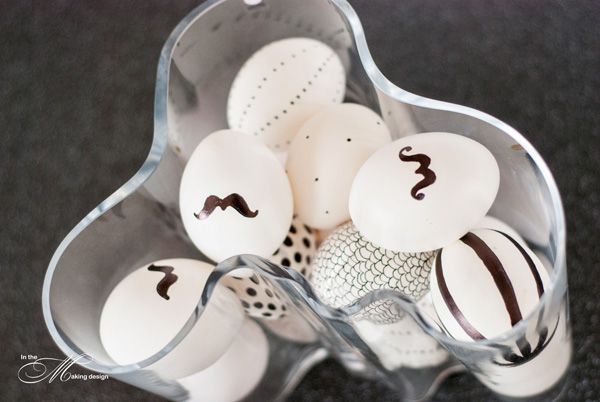 How are you decorating for Easter?