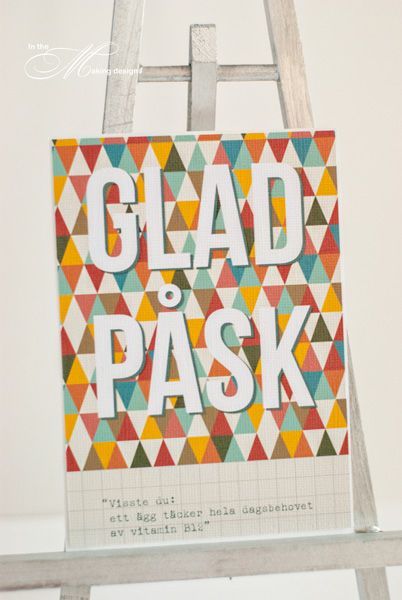 In this installment of my unofficial series about using Project Life products for other things than Project Life layouts I want to share how you can use journaling cards as greetings.
If you want more inspiration for how you can use Project Life products and journaling cards for other purposes than Project Life then read my previous posts:
Using journaling cards with inspirational sayings
Using Project Life products in regular scrapbooking
Pressed for time? No interest in whipping out your paper stash and go to town with glues and glitters? Want a streamlined process for getting your greetings out there? Well, then this might be just for you!
I created an Easter card to send to family and friends with the help of Project Life supplies. It was quick and easy, and I had them designed, printed, and adressed in less than an hour. Now that's the type of crafting that works perfectly for someone like me, who doesn't have tons of free time to spend on crafts.
What I did was follow these simple steps:
1. Open a journaling card of your choice in Photoshop - I chose one of the title cards of the absolutely stunning digital
Becky Higgins Kraft Kit by Tiffani Smith
.
2. Add text to the card - I chose to place the greeting splash over the pattern and a small little fun fact about eggs at the bottom. If you wanted to you could certainly add a small photo to the design.
3. Design finished.
4. Drag the finished card to a new document the size of the paper you will be printing on. In my case that was a 12x12 sheet of cardstock. I was able to fit four cards on there. If you are printing a different size, do you best to fit as many as possible so that you don't have to print as many sheets of paper.
5. Print.
6. Cut.
7. Optional - attach card to a slightly bigger backing piece of cardstock. I chose to do this as I had run out of the extra heavyweight cardstock and though the card was a bit on the flimsy side.
8. Write a personalized message on the back.
9. Card finished.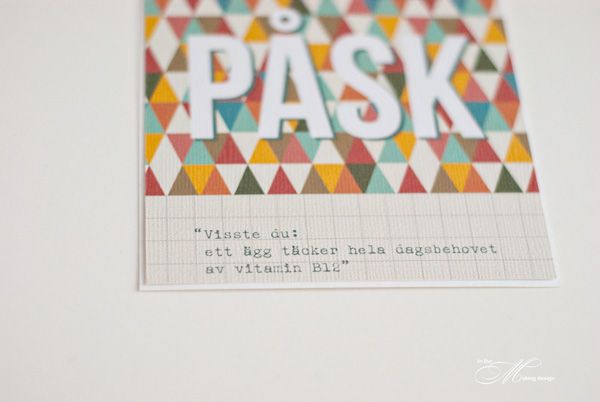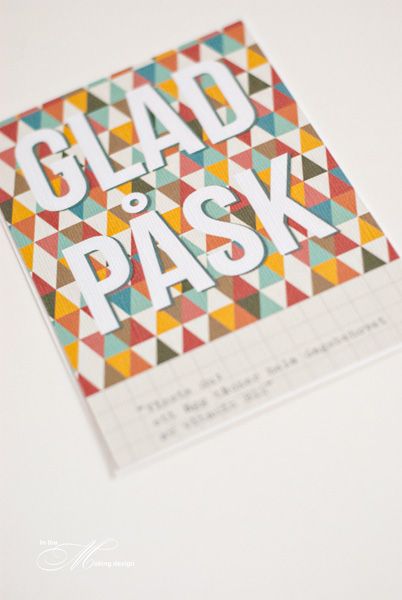 With the wealth of journaling cards available in every digital scrapbooking store right now, your options are virtually endless. It would be a lot of fun, I think, to choose different designs for each recipient. I didn't have the time or energy to do that this time, but with all the fun cards of the Kraft Kit, I certainly did contemplate it.
Check back tomorrow for some tips on how to decorate your home for Easter in a matter of minutes - this time completely unrelated to anything Project Life or digital. I'm going analogue, baby!