Hello my darlings! It feels good to be back!
If you follow my facebook page then you will know that my computer broke down and had to be taken in for some repairs about two weeks ago. I am not going to lie; these two weeks have been rough on me. Not only did I have material that had not been backed up yet (bad, bad Linda), which for a while seemed to have been lost forever, but I also had deadlines looming that I was unable to meet. Lastly, it's pretty much hard for a girl who has grown as dependant on her computer to be without it. I did a lot of house related stuff while the computer was away. I worked so hard that I was tired and fell asleep around 9.30 at night. That gave this insomniac a thing or two to think about, for sure.
Anyway, I got the computer back mid week last week and spent a good night or two installing and putting my stuff the way I like it. My data was thankfully not lost, just saved to a EHD, but the whole computer had to be rebooted wiped clean and so I had to start fresh.
This past weekend has been spent catching up to those missed deadlines and creating stuff that I am delighted to share with you for the next couple of days. Let's start right away!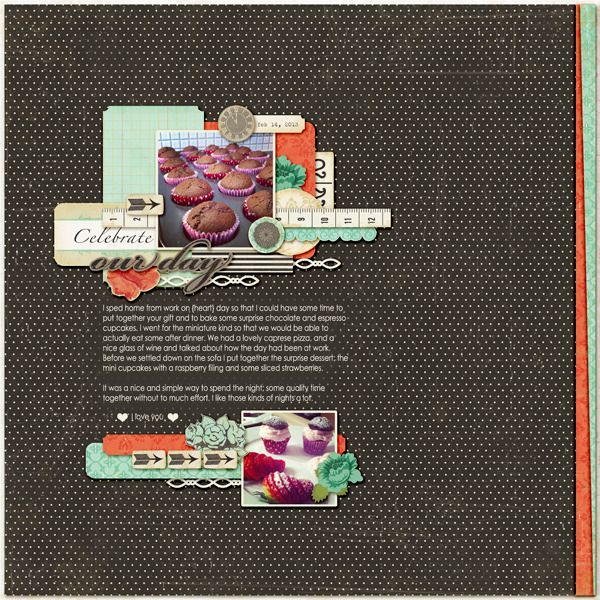 (Credits: Crate Paper Portrait Kit at AC Digitals, Grow With Love Letters February Template by Crystal Livesay at Pixels & Co)
On Valentine's day I cooked and baked for the husband and we had a little mini celebration in the kitchen. It wasn't gourmet food by any means, but still, I don't cook all too often so it was special enough to be documented.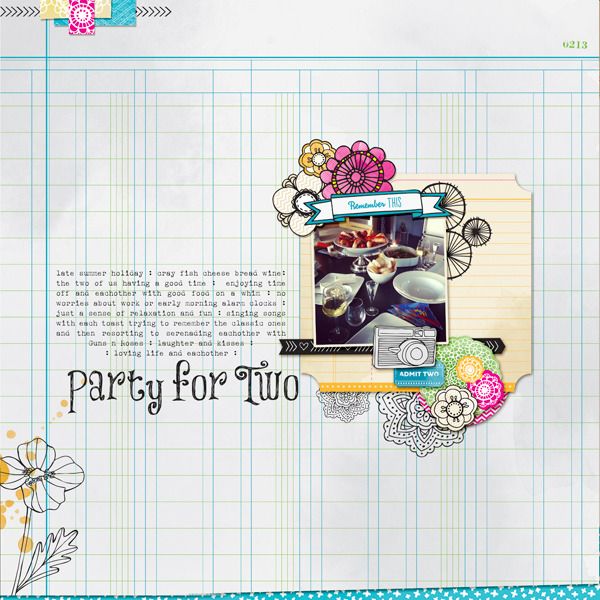 (Credits: American Crafts Amy Tangerine Sketchbook at AC Digitals)
We are crazy folk, the husband and I. Last year we wanted to end our very late summer holiday (like, september) with a crayfish party. Since everyone else had already had their time off, and were stuck at work, we decided to throw one for ourselves. Complete with singing and shots, we pulled the party off. It was a great success!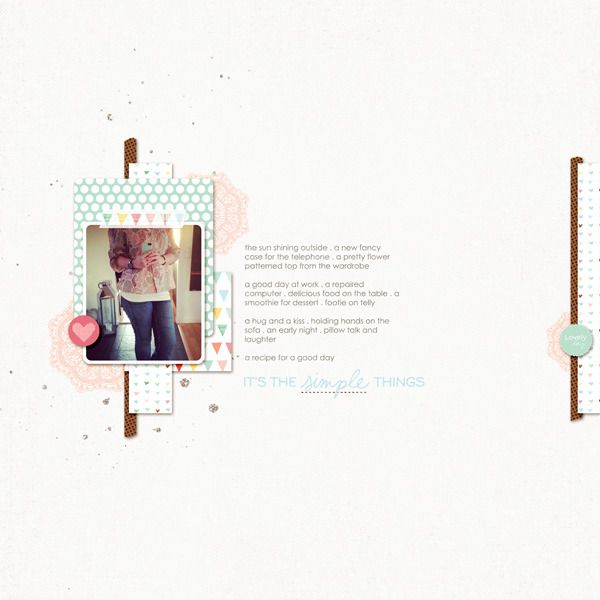 (Credits: American Crafts Dear Lizzy Spring, American Crafts Dear Lizzy 5th & Frolic, Pebbles Walnut Grove at AC Digitals, Grow With Love Letters March Template by Sara Gleason at Pixels & CO, Fairytale Kit by Paislee Press at The Lilypad)
I just wanted to document little details of a good day last week. It all started with the spring-like top I dug out of my wardrobe (hence the picture of my clothes). A nice little positive topic that made me smile.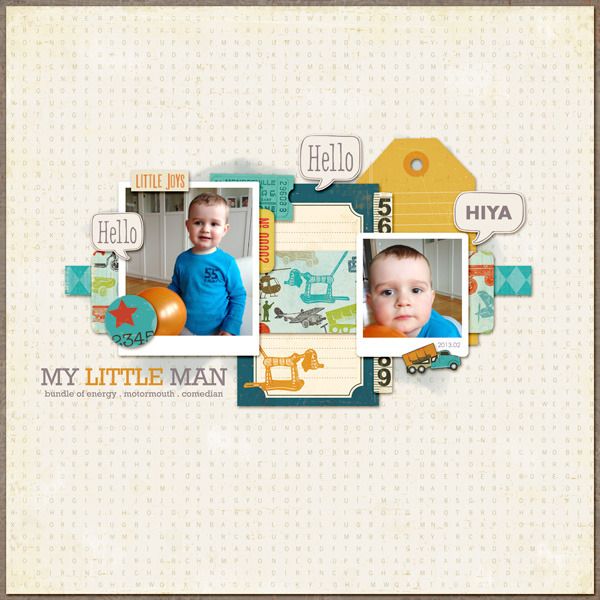 (Credits: Crate Paper Toybox, Crate Paper Storyteller, American Crafts Dear Lizzy 5th & Frolic all at AC Digitals, Grow With Love Letters Mach Template by Crystal Livesay at Pixels & Co)
My little nephew is the cutest thing; he talks up a storm and has so much positive energy beaming out of his eyes, and he is so funny with his comments, that I feel immense joy spending time with him. I knew I wanted to scrap these pictures the minute I saw the Toybox Kit. I think the two (photos and kit) were meant for eachother. :)