Easter is fast approaching and I thought it fitting to prepare with a layout fitting the holiday theme. I like Easter. Not for the sweets that seems to overwhelm the shops here, particularly, but rather because it comes around spring. Spring is nice with the soft colours, freshness, and new beginnings.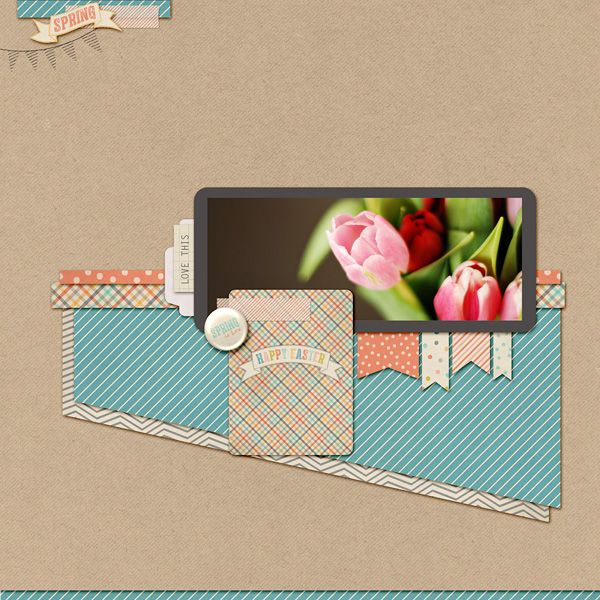 (Supplies: Dream Big Templats by Simply Tiffany Studios, Cotton Tail Kit and Snippets Real Life by Robyn Meierotto, Kraft Essentials and Life 365 Stampsheet by Karla Dudley everything from Pixels & Co)
You can pick up Robyn Meierotto's beautiful and sweet Cotton Tail Kit at
Pixels & Co
today!