Do you collect inspiring quotes and sayings? I quite like to use them in my layouts from time to time so long as they don't get totally cheesy and overly sentimental. If they can help tell the story of the photo or the theme of the layout I think they are excellent as titles or subtitles.
Lately, with the craze in journaling cards, there has been an abuncance of scrapbooking supplies with cute sayings. I love using these accent cards to decorate my layouts. One great thing is that they can be used in more ways than just straight up and down as journaling cards. I wanted to share one way to use them in a creative way to spruce up the page.
(Supplies: Dream Big Templates by Tiffany Tillman, Dare To Dream Papers, Solids and Notecards by Karen Funk, Life 365 The Buttons and Card Love Set 1 by Karla Dudley, In Stitches Neutral Basics by Robyn Meierotto all from Pixels & Co)
In this layout I have clipped two different journaling cards from Karen Funk's beautiful
Dare To Dream Kit
to shapes; one speech bubble and one framed circle. By doing so the cards are used as beautiful wordart and function as a title and subtitle.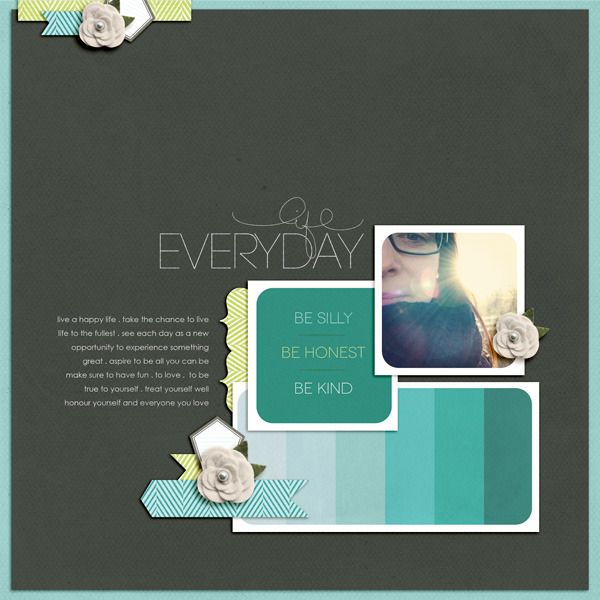 (Supplies: Lucky Bums Template by Tiffany Tillman, Dare To Dream Papers, Solids and Notecards by Karen Funk, Anyday Extras by Karla Dudley, Hello Love Kit by Mye De Leon all from Pixels & Co)
Again I have clipped a journaling card of Karen's, this time to match the framed photo. This gives the layout a cohesive look while still bringing that little extra variety.
This technique can be used in many different ways and is perfect for those layouts where a full journaling card isn't exactly right but you still want to utilize the gorgeous details of the card.