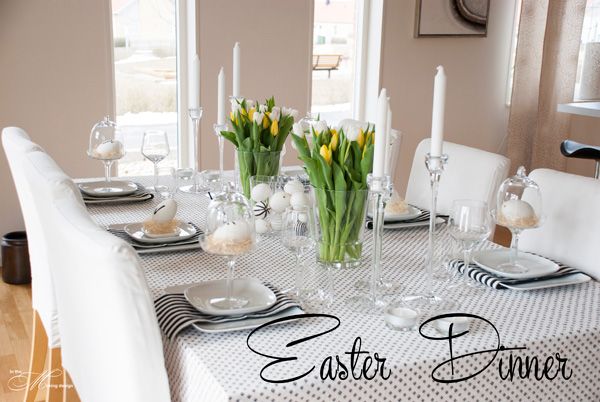 I thought I'd share, as I always do, what our table looked like for our Easter dinner. There were only six of us, and after a late decision to host the dinner coupled with two very busy weeks leading up to Saturday, I decided to not go overboard.
I decided to use the eggs I decorated the other week coupled with two simple vases with white and yellow tulips as centerpieces. White candles on pillar glass holders were put on the end to add some dynamic. They were never lit because we had dinner way before it got dark. But that didn't matter, just the mere precesence of them on the table added to the presentation.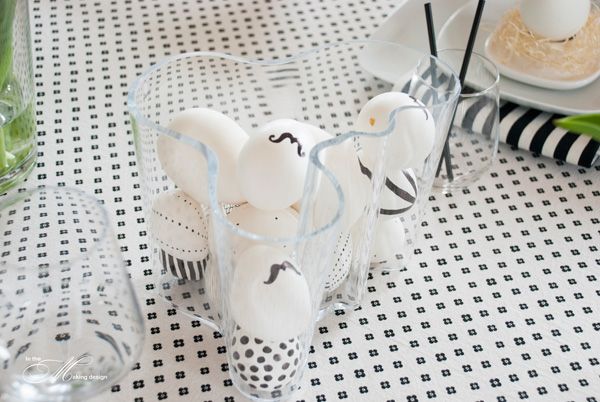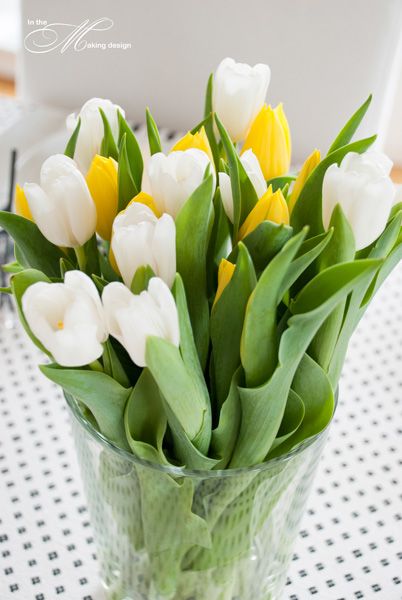 The cotton table cloth is white with black tiny dots, and I chose to use the striped napkins that I still have from my sister's wedding last summer. I love being able to use and reuse supplies time and time again.
I got a few more preblown eggs and used them as seating "cards" by writing the initial of each person with a pen, which just happened to match the eggs in the centerpiece. Smart way to make it easy on myself and go with an already established theme.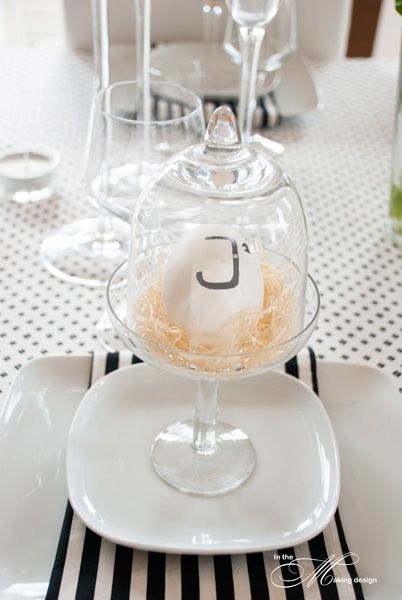 I had four glass mini cake stands from a previous event and used them to nest the eggs in. The hay was found in old Christmas baskets that we have recieved in the past couple of years. Again, reusing all kinds of things for different purposes is the way to go if you want to be able to set a nice table on a budget. Of course, this does mean a bit of hoarding I admit. But if you are organized in your hoarding (which is an entirely different post all together) it can be without living in a castle.
It didn't matter all too much to me that I didn't have a glass stand for each person. I simply used two egg cups for the middle seats. This is something that I want to stress.
Everything doesn't have to be exactly the same on a table!
What matters, at least in my opinion, is that there is symmetry. So in this case, the four outer seats had the glass stands, and the two middle seats had the egg cups. Worked well enough for me. Work with what you have, I say.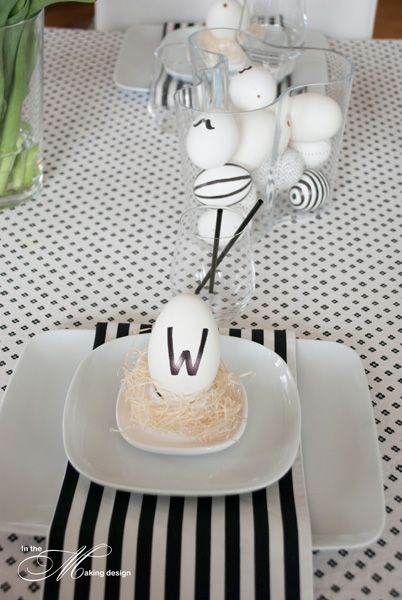 So, apart from the eggs and the flowers, everything on the table was already in my house. Pretty chuffed with that.
So food, you say? Did we have any? Yes indeed. It looked like this:
Starter was two Smörrebröd with pickled hering (eaten at every single holiday in Sweden) and smoked salmon and roe. Courtesy of the husband.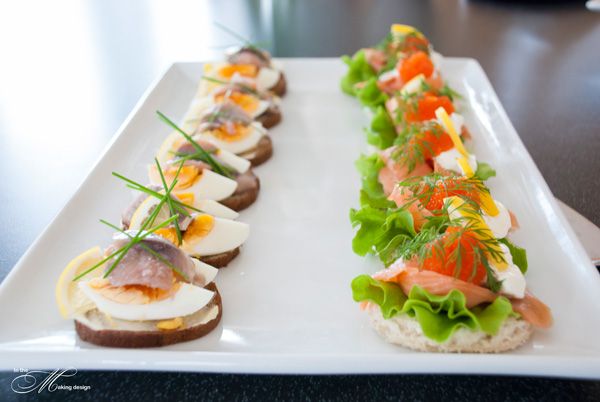 Main was lemon and oregano rooster and caramelized crushed potatoes with spinach.The herb yoghurt that was also served with this dish is not shown. Also courtesy of the husband.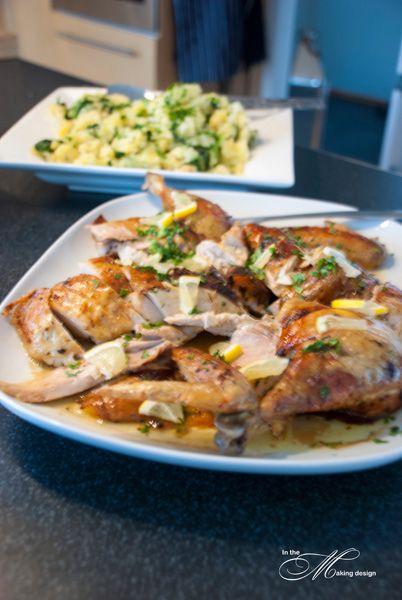 Dessert was Key Lime Pie, courtesy of moi.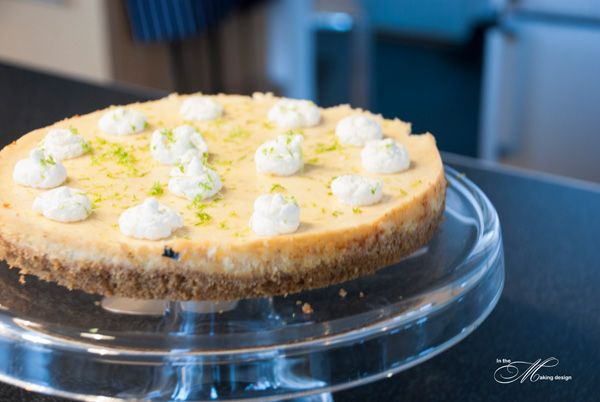 And that was it. How was your Easter? Did you have a gathering of some sort?