I spent the weekend, and a few more days, with my little nephew while my sister and her husband went on a well deserved mini getaway on their own. It was a truly wonderful weekend with the funniest little snuggle bug. It had to be documented of course.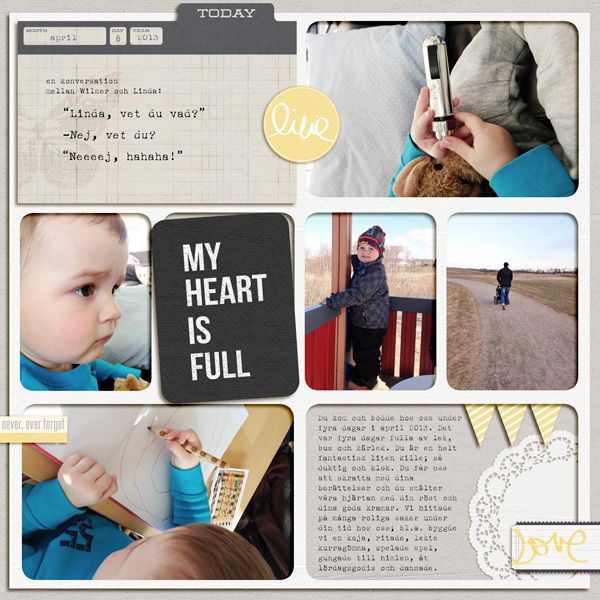 (Supplies: Window Systems Templates Set 3 by Simply Tiffany, Keeping Tabs Weekday Files by Robyn Meierotto, Butterfly Kit by Karla Dudley all from Pixels & Co)
So, as you can see I decided to try a more Project Life-ish approach for the layout. I have felt that the look doesn't fit my style. Even though I see the upsides to the approach; you can get in multiple photos and journaling space at the same time, I still feel like this isn't for me. I need white space to be happy and I never thought I would say this, I want a little less structure.
But look at the photos, though. Isn't he just the sweetest little thing?