So, spring. I think someone needs to have a serious talk with spring. I can't remember when it was as late. This last week the sun has finally started shining, but it's still so very cold. And then, on the first day of spring mother earth played a trick on us and gave us a snowstorm. I was not amused. Not at all.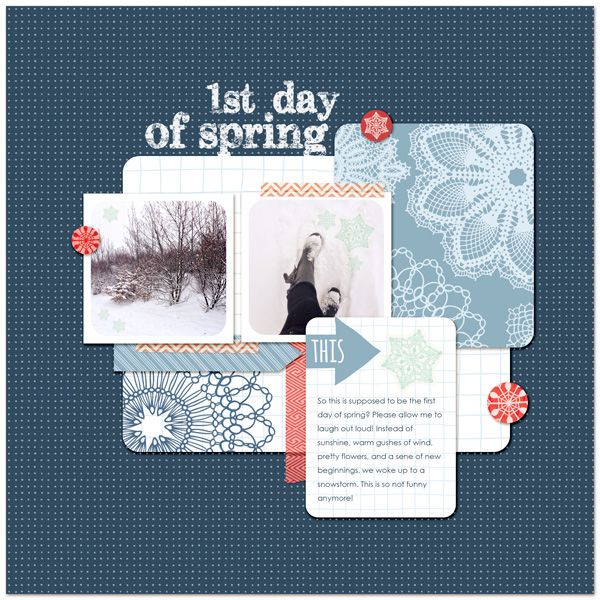 (Supplies: Becky Higgins Project Life Rain Edition by Nisa Fiin, Crate Paper Sleigh Ride Kit all from AC Digitals, Lucky Bums Template by Simply Tiffany at Pixels & Co)
Now, my friends, here is a great tip that you don't want to miss if you want to get your hands on the Rain Edition by the fabulous Nisa Fiin. It is not yet available for sale in digital format at
AC Digitals
or in paper format. But, if you sign up for a membership at
Daily Digi
, you will get part of the edition as part of this month's member kit. You get immediate access to the current kit when you
sign up
.
And, of course, I continue my quest to show that PL supplies can be used quite comfortably for normal scrapbook pages. LOL!