Time for some lovey dovey mush on the blog! It's been a while since I got to be a little cutesy about my love for the husband, and we can't have that now can we? LOL!
The photo was taken in a spur of the moment kind of thing as we were heading out the door for a dinner with family the other week. I can only say that I love my iPhone. It takes pretty good photos, I'd say. I can't help but chuckle; I was standing on the tip of my toes for this one, and he is still so much taller than I am. Crazy!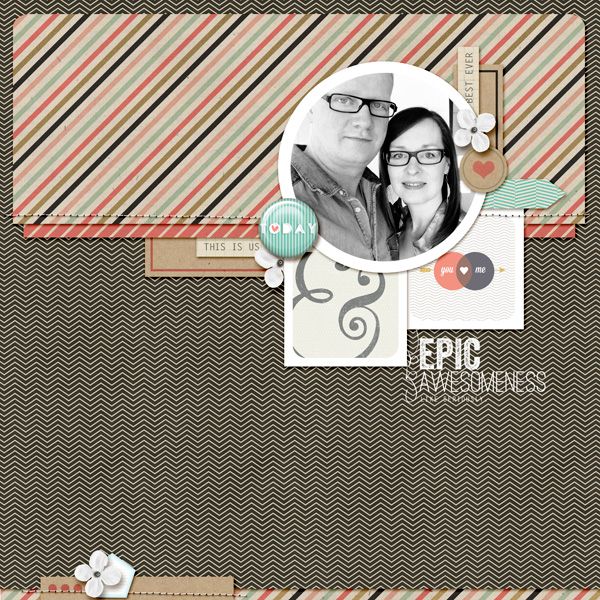 (Supplies: Krafty Patterns, Krafty Labels, Snippets Real Life, In Stitches Neutral Basics all by Robyn Meierotto, Life Cards, Life 365 Buttons, Life 365 Papers, Anyday Extras by Karla Dudley, Raw Sugar Journal by Deena Rutter, Coordinates Templates by Simply Tiffany, In Good Company Collab Kit Newsletter Freebie all from Pixels & Co)
You can pick up the new Krafty Patterns and Krafty Labels by
Robyn Meierotto
today! Robyn is also the featured designer at
Pixels & Co
Monday through Thursday and everything in her shop is 25% off. Take advantage of this and get some truly gorgeous stuff!