I keep falling off the posting wagon lately. I did so well, with posting five times a week, in January and February. Then the computer died in March, and I struggled for a while. Now that April has rolled around, I am completely swamped at work which means working late a lot. Most days I don't get home until 6.30 or 7pm. After dinner and everyday life stuff I have little energy or time left to actually do more than browse Facebook and Pinterest on my phone. So I ask you to please bear with me while I try to just survive for a couple of weeks.
But I do have two weeks' worth of Project 52 photos to share with you.
If you have been following along with my layout postings, you have seen both of these already.
First off, the boy. I like his expression in this photo. I also like the situation in which the photo was shot. It's a good memory.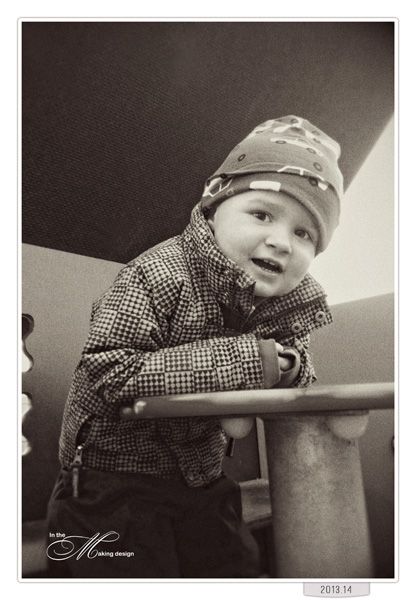 Then, believe it or not, it's a photo of me! I figure I need to include at least one each year. So let's go with this one then. Ha!