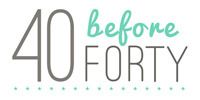 So do you remember our
resolution
to do forty things gefore we turn forty? It's been so long since I posted anything about it that one might think we had completely given up on the idea. Well, not really, but I have to be honest and say that we haven't really gone out of our way to get things crossed off on that list either.
There are four things that have been completed since my last post, and another five are in progress.Not too shoddy considering how busy we've been so far this year.
Out of the four that have been completed, I have scrapped about two that I would like to share with you today.
The husband loves Slash (formerly of Guns n' Roses). I think it was a secret wish to become like him that made the husband want to take up the guitar. For the longest time he has been wanting to see Slash live but have missed out on the few gigs that he has played in Sweden. But in February he got the chance when Slash came to Denmark. He brought my cousin, who shares his love of rock music, and was able to mark one of his items on the list as complete.
In keeping with the rock theme, we recently redid our office into a man cave for the husband. His growing guitar collection was driving me crazy in the small room they were placed in. That and the fact that the husband doesn't really share my obsession with being tidy. So we decided to get rid of the office furniture, that was never used for anything else but storing a bunch of papers, and make a nice and comfortable room for the husband to hang out in and play his music. We finished about a month ago, and I really like the outcome. I will do a proper post about it at some point.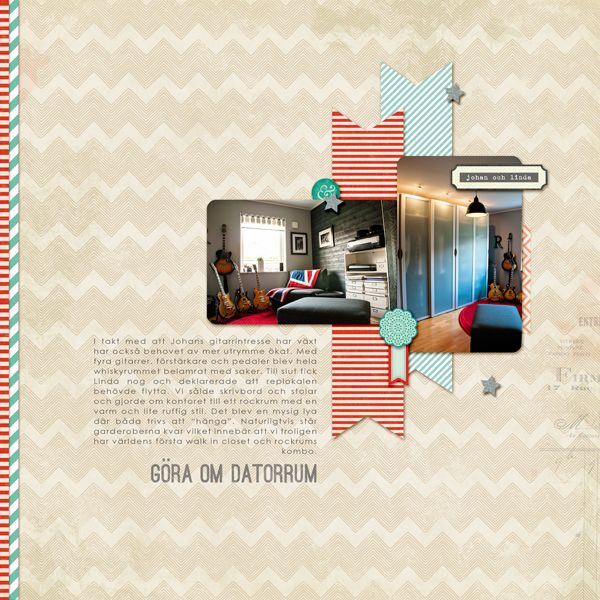 As you can see, I am staying with the same papers and elements as I used on my other layouts. I am also trying to keep to the same kind of style with all the layouts. Hopefully it will give a cohesive album once we finish.