Yeah, it's been a while since I posted any layouts, so I have a few to share today. Get ready! :)
When I was a wee lass, I was a ballerina. I loved to dance, but I didn't really fit in with the ballet crowd. Here's the story about that.
(Supplies: Little Dancer Kit, This And That Sticker Pack,

Photo Stories Dymo Label

s all by Liv.e Designs, Fun With Shapes Templates Vol 3 by Crystal Livesay)
It's almost been a year since my sister got married. It feels like it has just been a little while. Time sure does fly.
I created this layout for the June challenge at Pixels & Co. If you haven't already,
check it out
! There are three challenges to choose from, and each challenge has three levels to fit everyone from beginner to advanced. This layout is for the Photo Executive Challenge (the highest level of the photo challenge). It asks to use two photos of a celebration, one of which must be a close up, and to use different edits on the two photos, and a filter on one.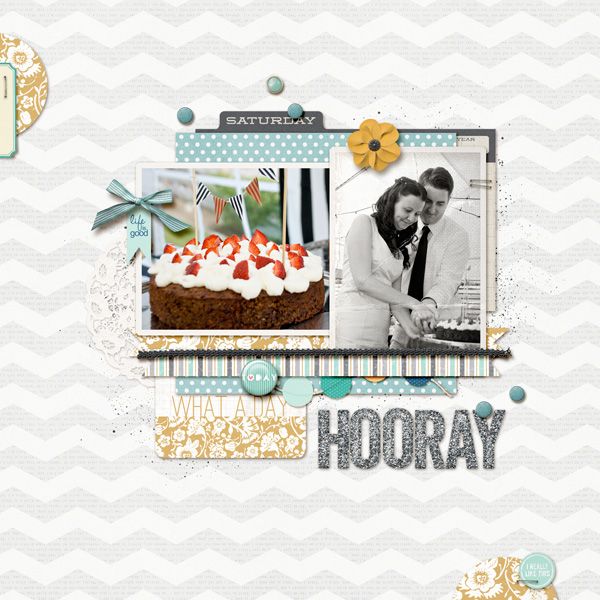 (Supplies: iNSD 2013 Grab bag by Crystal Livesay, Silver Lining Collab, Homebody Collab by Pixels & Co, The Good Life Collab by Wild Blueberry Ink and Scottygirl Design, Life 365 The Buttons by Karla Dudley, Keeping Tabs Weekday Files by Robyn Meierotto, Barely There Brush Set 1 by Simpy Tiffany, Hello Love by Mye De Leon)
I have a beautiful clematis in the garden and right now it is overflowing with flowers. It is so gorgeous. I have been taking a photo of it each day to trach the abundance.
(Supplies: Hello Summer Papers, Hello Summer Elements, Hello Summer Smears by Mye De Leon, Butterfly by Karla Dudley, In Stitches Neutral Basics, Dannie Elements by Robyn Meierotto)
On June 1 I decided to do a "day in the life" sort of thing and shoot a photo of everything I did during the day. I ended up with a truckload of photos, but Went with only a few that I felt represented the day pretty well. It's my life and I love it.
(Supplies: Basically Full Kit by Mommyish, Edgy and Angled Templates by Crystal Livesay, Stamp Alpha Bundle by Karla Dudley)
OK, so I admit that even though I quite like Autumn for it's pretty colours, right now I am not missing it one little bit. But the background paper, which is from Liv.e Designs new Wooded Paper Pack, made me think of the photos I took on a walk in the woods last year and I knew they would work so well together that I had to scrap them. So even though I hope it's a long time until I get to take new photos like these, at least I know there is something to look forward to after summer has gone.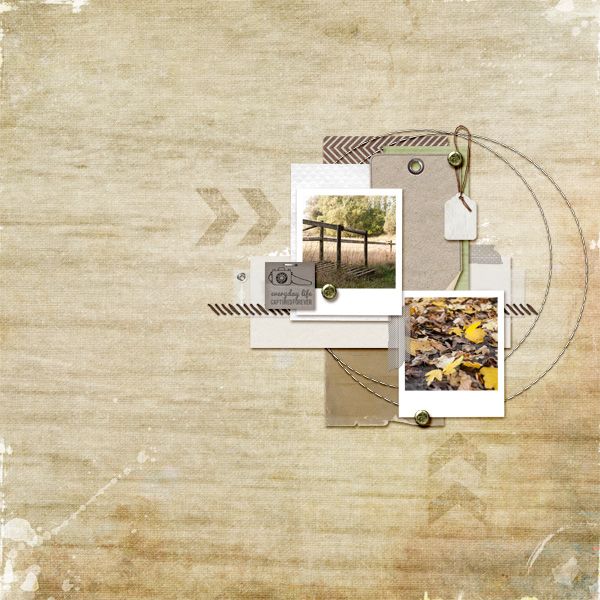 (Supplies: Wooded Paper Pack, Photo Stories Goodiebag, Winter Breeze Kit, Needs & Wants Stitchies Vol 3, Little Dancer; Shabby Chevs Paper Pack, Photo Stories Washi Tapes, T+Mini 02-Adoration, Gentle Morn Kit all by Liv.e Designs, FB7K Templates freebie, Basically Kit by Mommyish)
This cake is sent from heaven. Truly. It's chocolate and hazel nut, with Nutella frosting, and topped with vanilla cream and strawberries. It's moist, it's rich, and so delicious. A dangerous combination.
(Supplies: Woodoodled Paper Pack, Warm Wuv Soft Hugs Kit, I Sing For Spring Kit, Little Dancer kit, All About Love Elements, Gentle Morn Kit, Winter Breeze Kit all by Liv.e Designs, Edgy and Angled Templates by Crystal Livesay, I Love You Kit by Gennifer Bursett)