Call me crazy, but I decided to create an album about or trip to London. Like I had nothing else on my plate, right? Well, we talked about it while flipping through the albums from our Italy trips and both felt we needed one. It's kind of hard to stop once you've started, you know?
So, it was a four day trip and I only got a couple of hundred (four? five?) shots or so, and I am planning to edit as I go to not spend time on editing photos that I may or may never use. So I am hoping it won't take too long.
My first two spreads are finished. I still have to create a title page as well as a cover but I figure that can come later.
These spreads both cover our first few hours after arriving and checking in at the hotel.
Ha, so maybe the book won't be so small after all if I keep this rate up!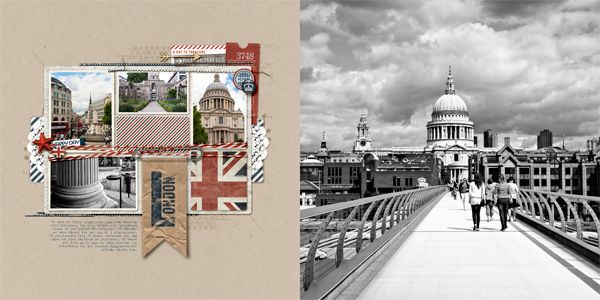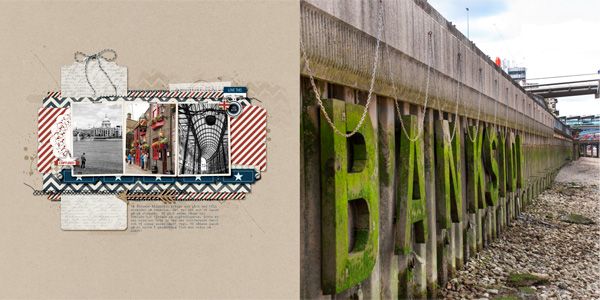 (I am still debating if I should do that large photo in B/W. I don't feel like the green goes too well with the colours on the other side, but then I think that some of the point of the photo gets lost - you won't know that it's moss and algea on the letters in B/W. So, still debating.)
If you want to look closer at the left sides of each spread, then here they are.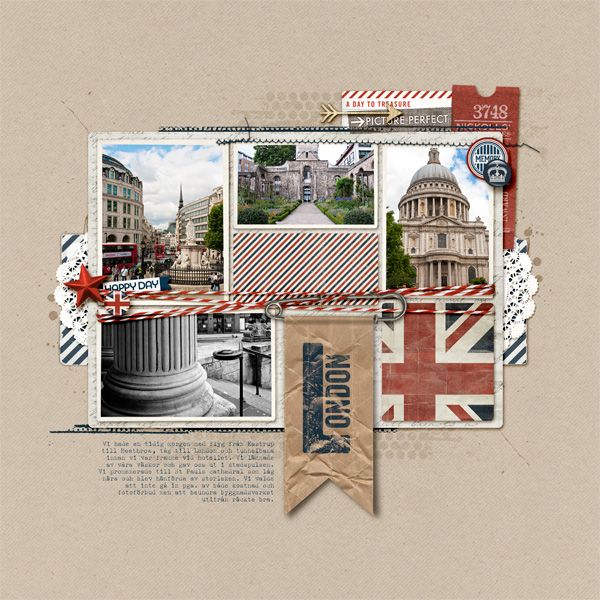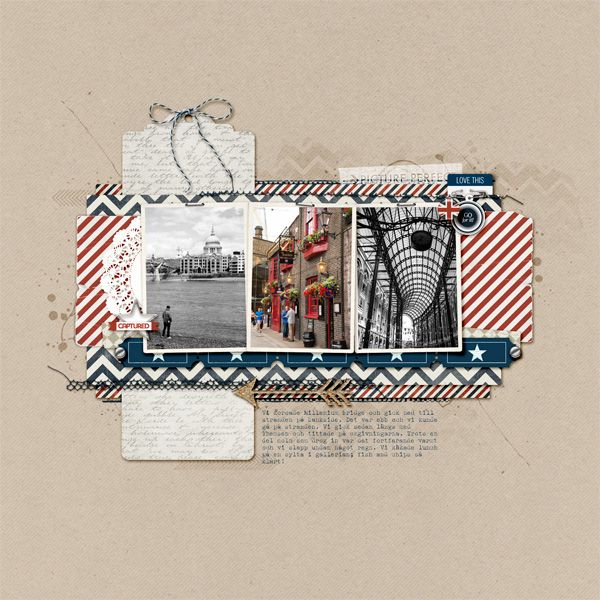 (Supplies: Kraft Essentials Paper Pack by Karla Dudley, London Baby Kit by Libby Pritchett, Studio DD Layerworks 326 and 336 by Studio DD)
I am happy with the start of this album. It is more decorated, and the photos are smaller, than the albums I've made previously but I just like it. So I am running with it and hope that it won't be to cluttered by the end. I am so thankful for the kickin' templates by Kayleigh Wiles who is Studio DD. They were just what I needed to get started.