We wanted to do something really pretty for our mum's birthday presents and for some reason I was put in charge of that (haha).
I got some nice and sturdy boxes from our local craft shop and covered them with beautiful paper from Carina Gardner's Bella Bella Kit from a few years back. Yeah, I've had it for years but never wanted to use the papers because, you know, they were so pretty. But for this project they were perfect.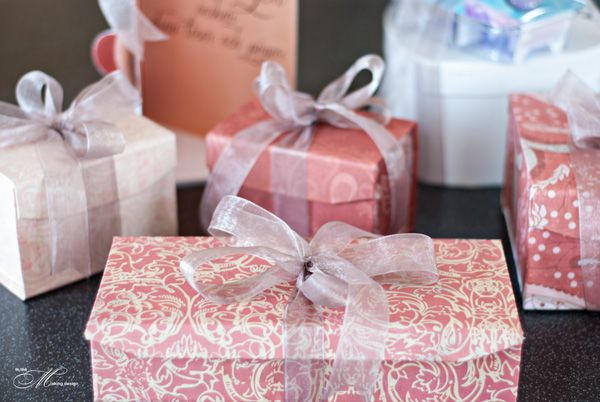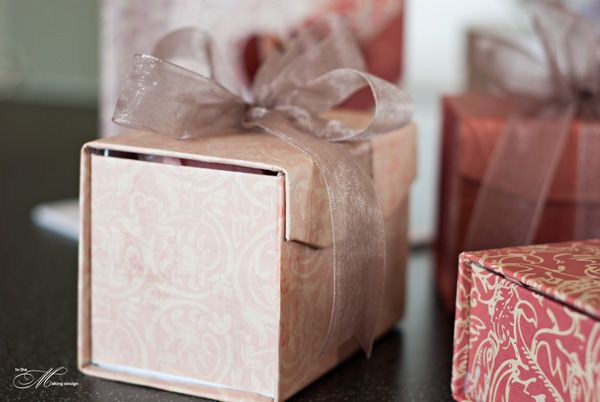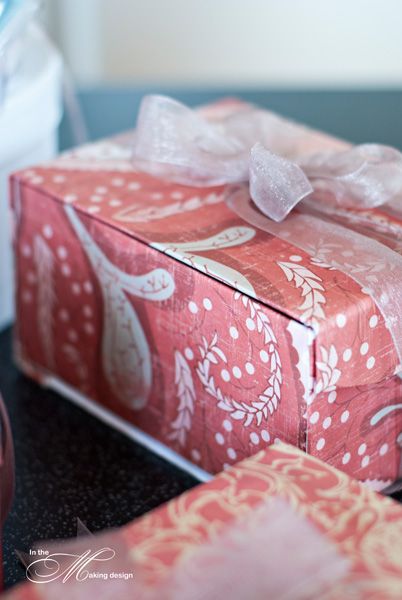 I also used the paper to make a card that matched. I cut long strips that I put diagonally across the front of the card. I love the way that looks and feels, with the many layers.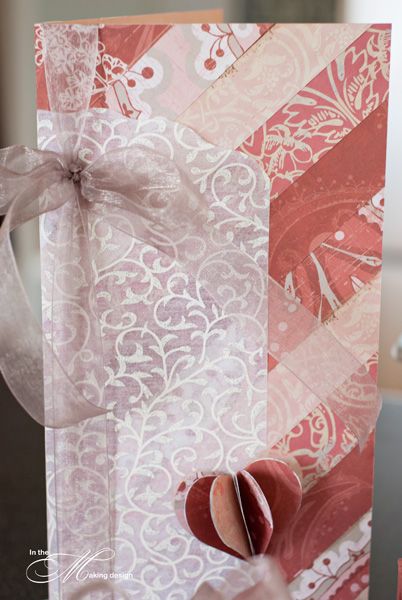 I tried writing the greeting inside, but after an hour it looked crooked and sloppy and the ink had bled horribly. So I decided to scratch that and just go ahead and print it. I love the big text covering the full page.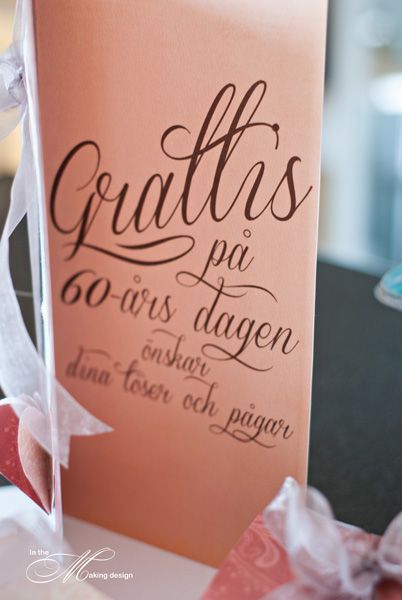 I took me quite a few hours last week to get this finished. The covering of the boxes was tricky business. But I think it was all worth it.