Last week was a hard one for me. I put in overtime, spent three days away for work, and had multiple migraines. The weekend went by way too fast, and I generally felt like a zombie at the end of the week. Still, I made an effort to document it as best I could.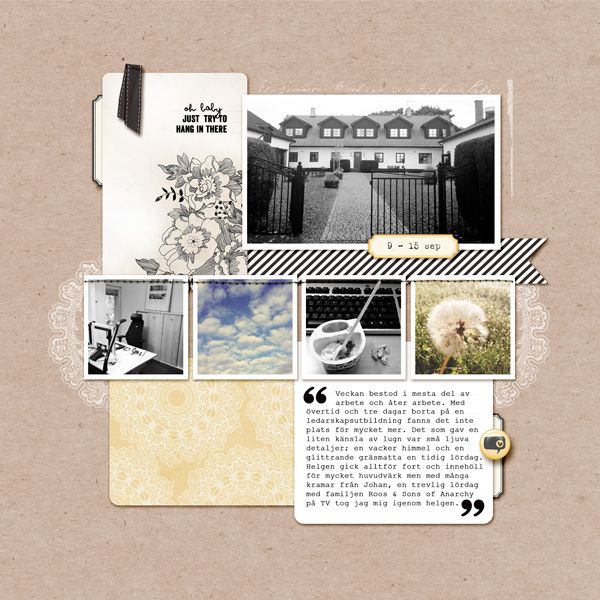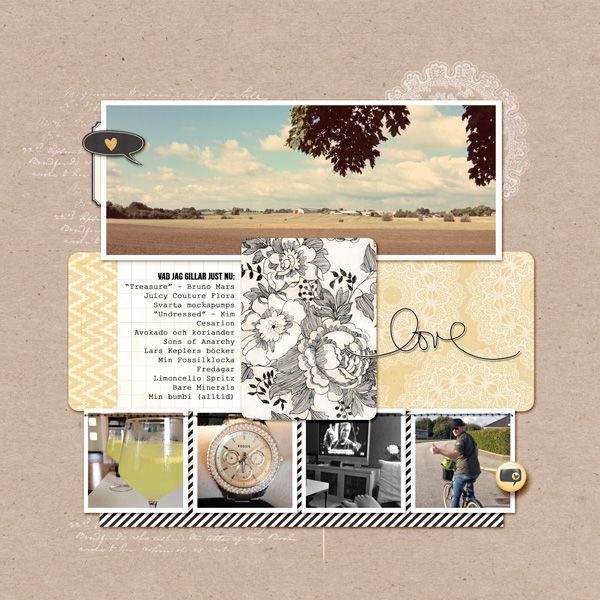 (Supplies: Becky Higgins Project Life Heritage, Becky Higgins Project Life Midnight, Becky Higgins Project Life Seafoam, Life365 buttons by Karla Dudley, In Stitches Neutral Basics by Robyn Meierotto, Hombody by Shannon McNab)
On the right side page I documented a few things that I like at the moment; from little things like songs I sing along to, to my favourite series, to my husband's gift to me on my birthday. Of course he made it on the list as well! I thought it would be nice to look back on not only what I was doing each week this year, but also what I enjoyed.