One of our special boys had a birthday recently and I made a small box to hold the gift certificate we got for him, along with some sweets. I like this kind of projects for times when the gift is a GC. Just handing over a tiny little credit card looking thing is super boring - even if the gift is appreciated. But this way, it's a bit more festive.
I used the
Clover box
template by Kelleigh Ratzlaff, and papers and elements from the
Dude Mini kit
by Robyn Meierotto. Both are available at
Pixels & Co
.
I had to enlarge Kelleigh's box to be able to fit the card and sweets, but it was super easy to clip Robyn's papers to the template shapes, and to add the text and elements in PS and then print.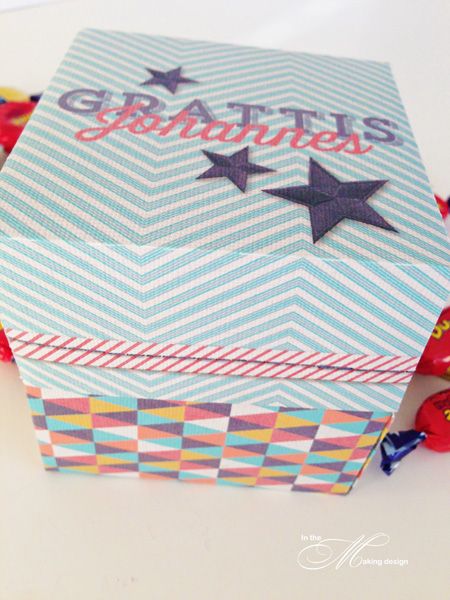 I printed on both sides of my paper so that the insides would be as pretty before I cut, folded, and assembled.
The boy was happy and I am very pleased with the results!