It has been a really long time since I busted out the papers, the cutters, the pens, and the glue for a deep dive into actual real life crafting. My current state of not wanting to do anything but stay parked on the sofa/in the bed hasn't helped, I guess. But yesterday I got the glue gun out and went to town! The finished product? A paper wreath!
Now, we don't have Halloween here in Sweden. It's not a national holiday. But I really liked Celeste Knight's Halloween papers from the Spirited kit and felt it would be nice to use them for something tangible.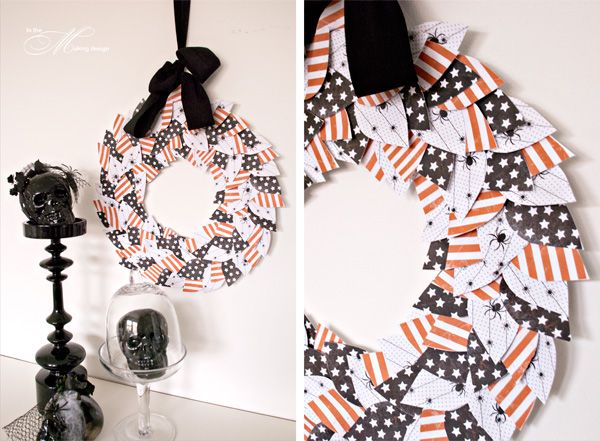 (Supplies: Spirited Paper Pack by Celeste Knight (Sweet Caroline Studios))
How to make this wreath? Let me tell you!
1. First off, find a large enough piece of cardboard. That was my main trouble. I recently threw out my stash of paper supplies, and along with that my sheets of white cardboard (used for bookmaking). In the end I found a piece that came in a suitcase I bought a while back.
2. Cut a ring out of the cardboard. I used two different sized plates to draw around. If you are fancy and still have your paper supplies then you can use your
compasses. Also, if you have really thick cardboard like me, use a large pair of scissors. It's much easier.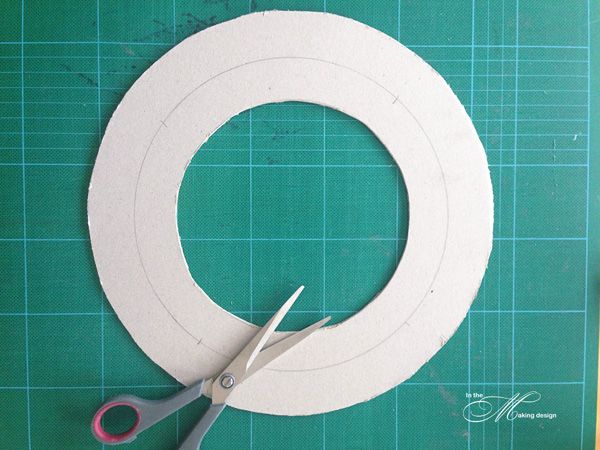 3. Create leaf shapes in Photoshop, you can use the shapes tool for this, and try to fit as many as you can on one sheet of paper. I could fit 30 on an A4 paper. Clip the digital papers of your choice to your shapes. Of course, if you have physical patterened paper that you want to use, then just skip the process of clipping digital papers.
4. Print. I printed four sheets of cardstock, giving me 120 leaves.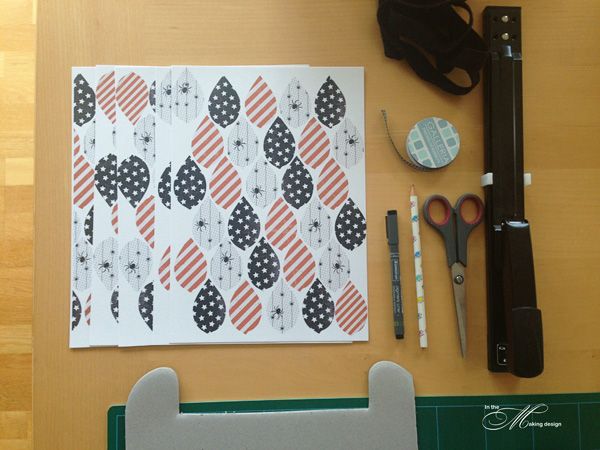 5. Cut all those leaves out. Top tip: find a good programme on TV to watch while you do this because it takes a while. Oh what wouldn't I give to have a Silhouette at this point ...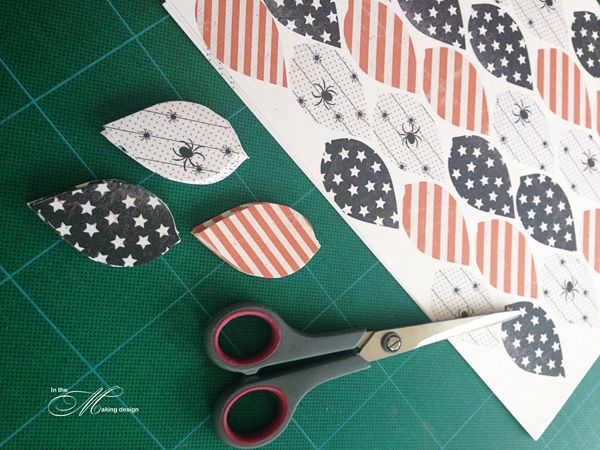 6. Use a bonefolder to make a little crease at the bottom of each leaf. This so that you can fold it a little.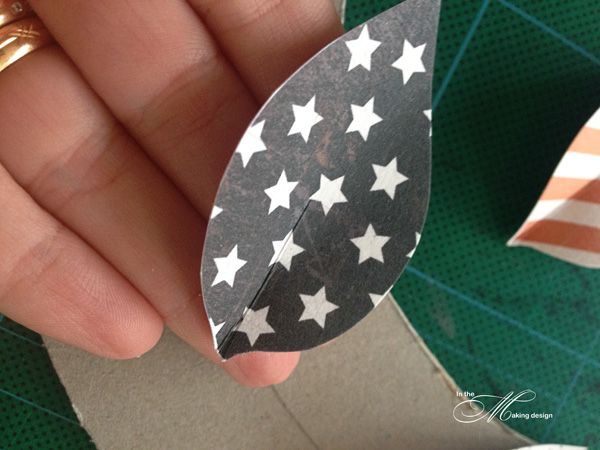 7. Staple (or glue) some ribbon to the cardboard ring. If you plan to hang the wreath, and don't want the ribbon to go outside of the paper leaves, then this step is important.
8. Bust out the glue gun and put a little dollop of glue at the very bottom of the leaf. I varied the position on the different leaves, some on the right side, some on the left, and some across depending on where I was putting the leaf on the ring.
9. Start glueing the leaves to the ring, layering them on top of eachother. The main thing to make sure is that the edges of the ring aren't showing. Other than that it is perfectly fine to wing it. That's what I did, putting leaves where I thought it looked ok.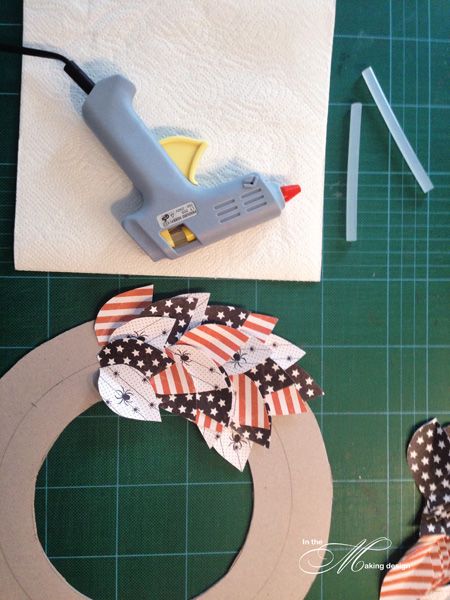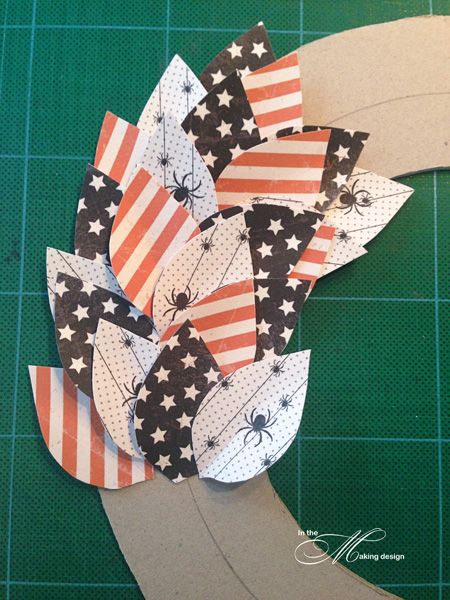 10. Go all around the ring until you come back to where you started. The last few leaves you have to layer under the first ones,
not on top
, so that it looks like there is no edge.
11. Tie the ribbon into a bow. I did horribly on that part, please don't laugh at me!
12. Before you hang it up, you can turn some of the leaves outwards, by lightly pushing them at the top from underneath, to create an even bigger 3D effect.
13. Hang it up and enjoy!