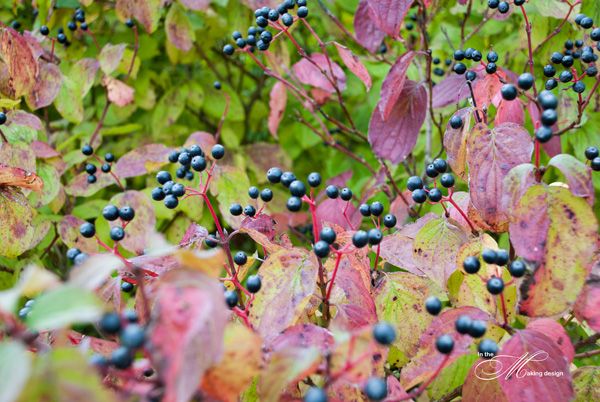 Photo taken with my Nikon
The pivotal element for Project Life is of course photography. The simple focus of the photos with the cards together, rather than full on decorating with elements, in my opinion means that the photos need to be half decent. I'm not talking professional grade art here, but I try to get good pictures everyday that does our life justice. So how to do that without having the dSLR glued to the face? How to keep it a smooth process? Well, using the phone camera as well, of course. I bring my big girl camera to important events, and to my walks where I know I will be able to capture some pretty shots. But for everyday little things, like getting a shot of my dinner or a new pair of shoes, the phone camera does more than a satisfactory job.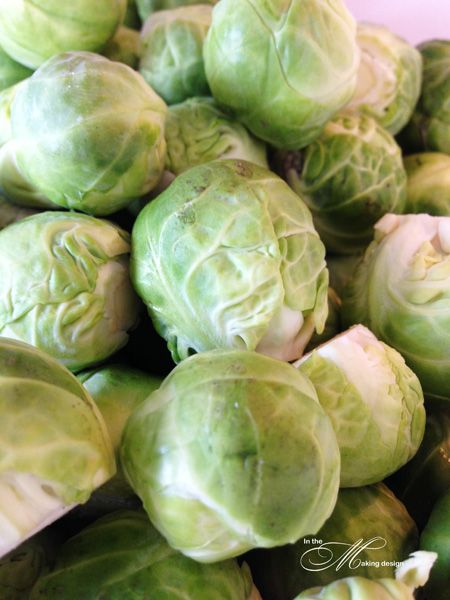 Photo taken with my iPhone
But then how about combining the two? Can you work it without it looking too different in quality? In my opinion yes. Now, my Project Life pages feature both bigger and smaller photos which isn't the "usual" way but a good camera phone will be able to get great pictures for 3x4 and 4x6 in decent lighting. What I usually do is try to use my dSLR photos for larger size images, and the camera phone photos for the smaller ones. If I don't have a good big girl camera photo that works, I will use a phone camera one. There is a difference in clarity and quality, yes. It would be terrible if there wasn't. But in the end, it's about documenting my life and not about winning awards for my picture taking. Every single photo does not have to be perfect. At least that is what I tell myself.
When it comes to edits, I make a point of combining colour photos with black and white ones on my pages. Not only do I think it adds interest and dimension, I also think it works to my favour - this especially on the phone photos. On my dSLR I always shoot in RAW, so it is much more forgiving when it comes to editing. Even if I messed up the exposure, it can almost always be corrected in the RAW editor. With the phone photos it's a slightly different matter. Yes, it's possible to edit JPEGs in the RAW editor, but frankly the options are fewer and I am not sure I feel it's worth the work. I use
Totally Rad's
Radlab
on most phone photos, and if I can't get exposure perfect even with the help of Radlab, I can always turn it black and white. So with this, I can use more photos, even if they started out less than perfect. Win win situation right there!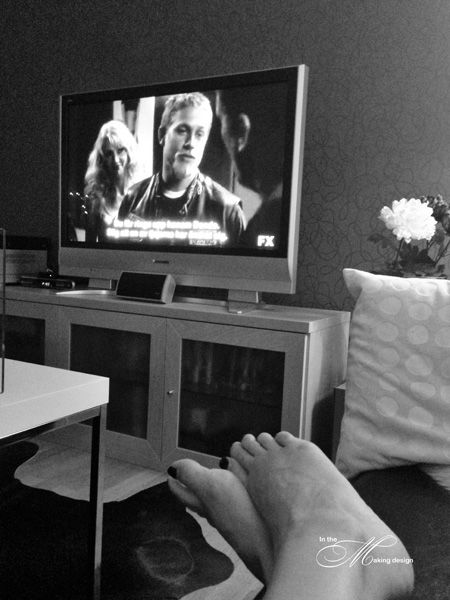 Photo taken with my iPhone
So for me, it's a natural part of my process to use both types of cameras for my project. I don't think I would be able to actually do Project Life with just one of them. I find myself reaching for the iPhone all the time now. Trying to capture little details here and there. I don't do much with my illness at the moment, but it's my life right now and that deserves capturing too.
My pages for the week of October 21 are perfect examples of combining photos from both cameras, and combining colour and black and white. In these layouts I used mostly phone photos; only the one with the window pane with the raindrops and the one of a room in our house were taken with the dSLR. Personally, I think it works!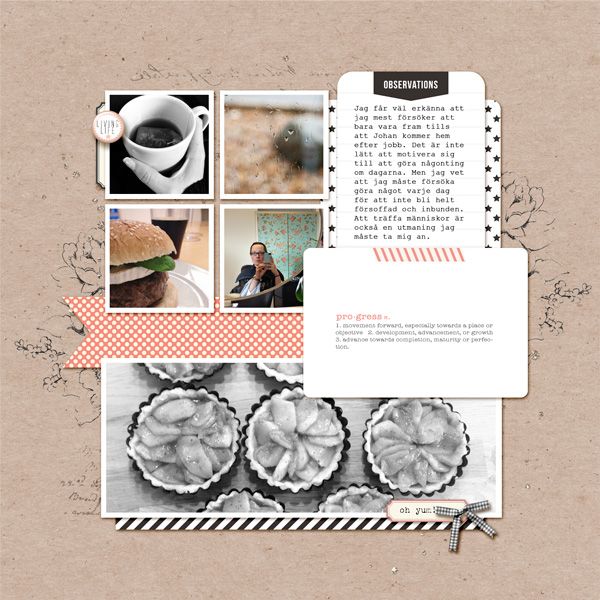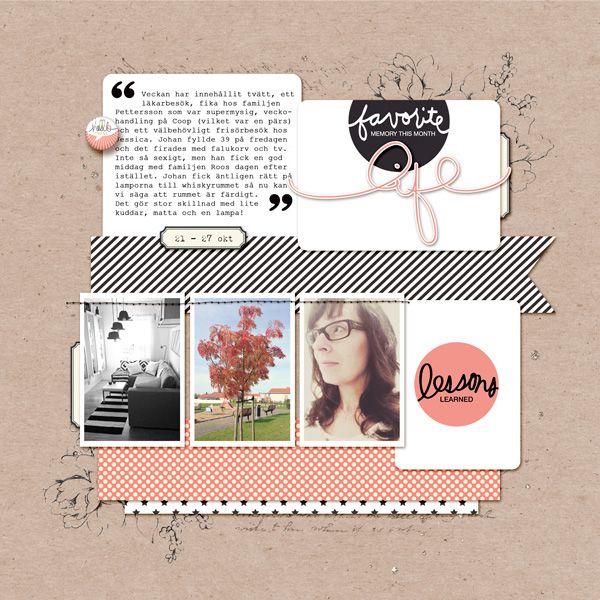 (Supplies: Becky Higgins Project Life Personal Yearbook, Becky Higgins Project Life Midnight, Becky Higgins Project Life Kraft, Life 365 Buttons and Life 365 Stampsheet by Karla Dudley, In Stitches Neutral Basics by Robyn Meierotto, Hombody by Shannon McNab)
So, many words to describe my photography process for Project Life. I hope you're still awake!