Last week when I made the
Streets of London
layout, Gennifer Bursett of Pixels and Company challenged me to make another London page with a map paper from the Piccadilly Kit - which is totally gorgeous and you should really get it right away - and knowing me, I can never back away from a challenge.
I chose to do a layout about the hotel we stayed in when we were there in August and made sure to get in the part of London where the hotel is; Clerkenwell. I thought it would be fun to point it out on the map. Here is the finished product.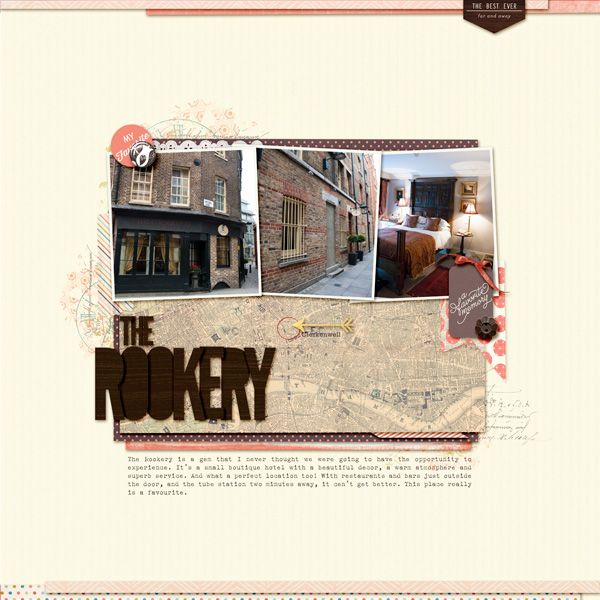 (Supplies: Piccadilly by Pixels & Co designers, Far and Away | Elements, Scarlet Letter | Full Kit by Gennifer Bursett, Neutral Stock: Papers by Audrey Neal, Paper Stacks (Volume 1) | Templates by Laura Passage)
Looking at the pictures, it kind of makes me wish I could go back today!