So I've been wanting for a while to change things up a little in our guestroom/husband's whisky room (the fact that he's drunk most of it hasn't changed our name for the room). When we moved the big red rug to his "mancave" it got very bare and the need was apparent.
So before the room was very red:
(Please ignore the numbers, the pics were from
this
post)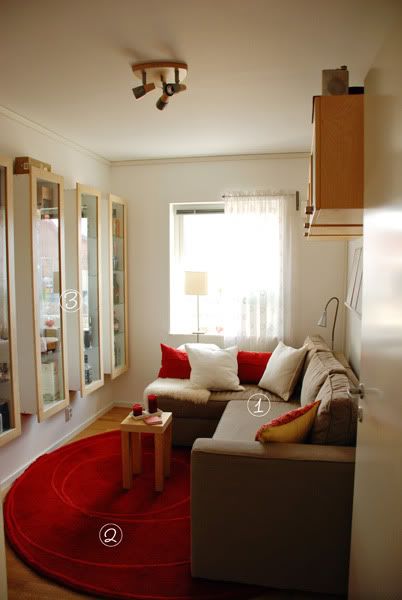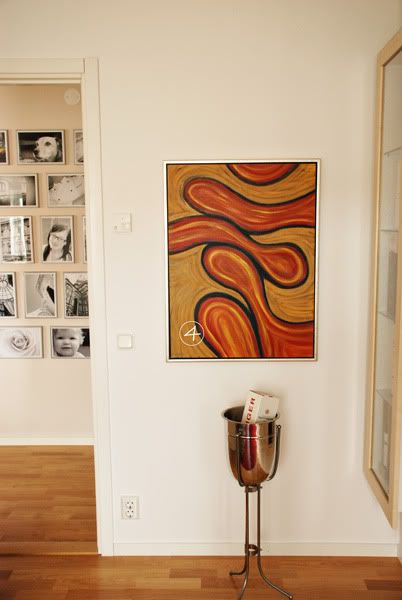 I really wanted to go with a graphic pattern to bring life to the room, and when the husband nixed turquoise/mint/teal colour scheme we decided to go with black and white. We really didn't do much; I bought a few new cushion covers, a blanket, and a rug which made up 90% of the change. It just needed two not so minor details to finish it off. I love these two details! The absolutely gorgeous
print
by Gennifer Bursett that I had printed and then framed, and the hat lamp that we created ourseslves by making holes in hats and putting light fixtures in them. I think it's so fun and quirky. We didn't have any smaller light bulbs at home, but those will be changed ASAP.
So after the room is very graphic and a little more up to date: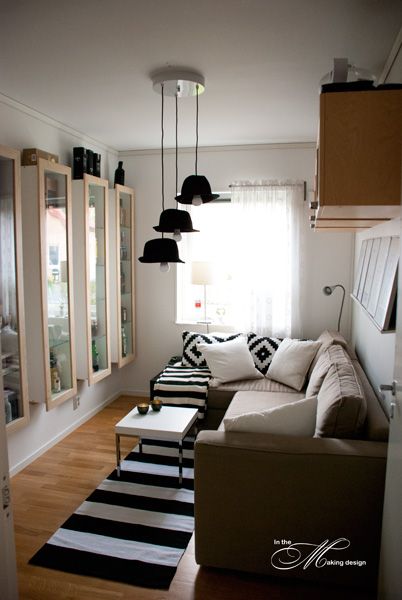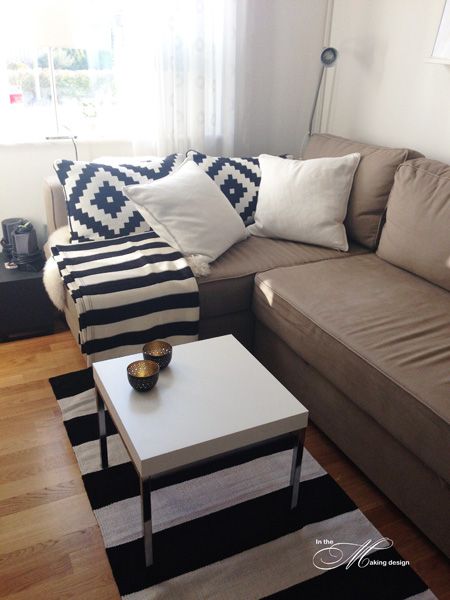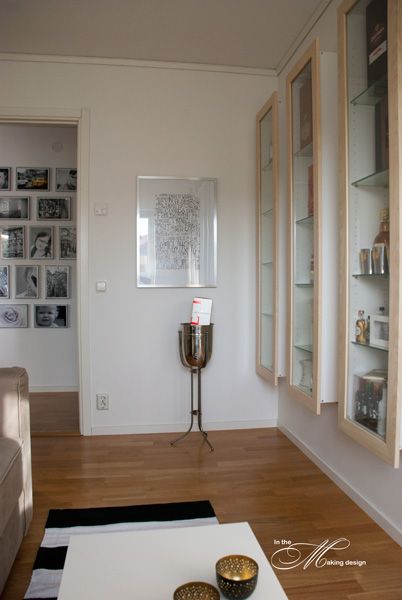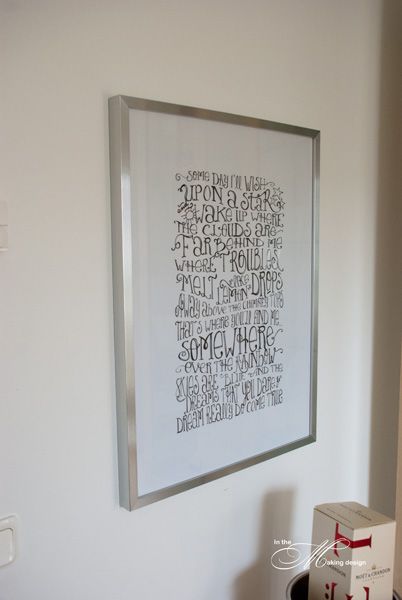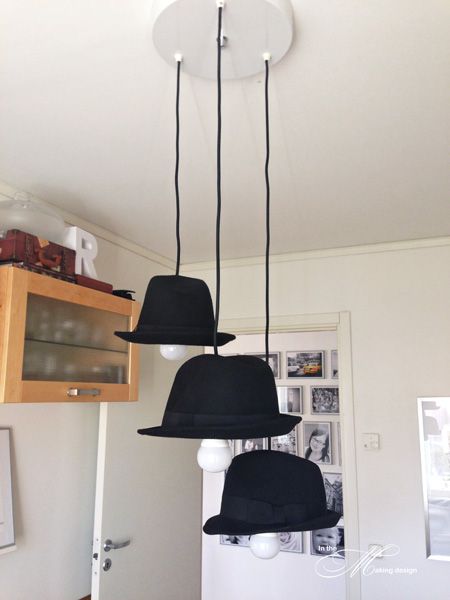 I think the blond wood and the tan sofa seems to look better with the black and white colour scheme than with the red as I think it was just too much warmth in that small room. It feels cleaner, roomier and airier now. I am very happy!